Model UN Meets in Virtual Setting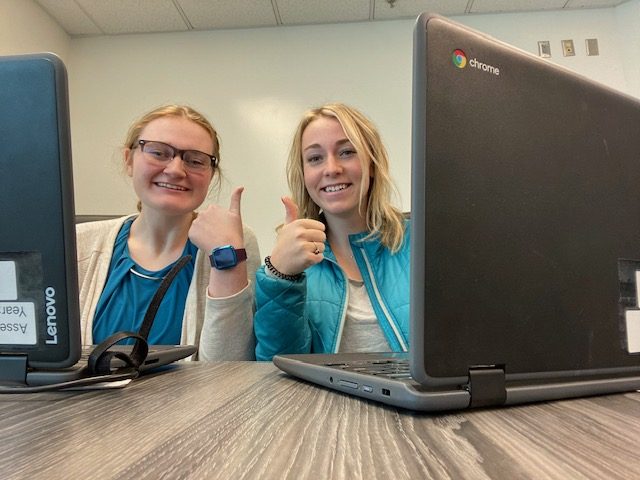 Ironically, COVID-19 restrictions have vastly enlarged the virtual world, allowing people to meet online frequently and easily. Recently Model United Nations, also known as Model UN, joined marching band, drama, and FFA as groups to meet and compete through ZOOM. Usually the young diplomats take a bus up to Jackson to participate in a two-day conference.
Model UN is a unique program advised by Mrs. Stauffer who encourages students every year to do Model UN for the academic benefits. Participating in this event looks fantastic on college applications and resumes. This program is a nonprofit program not funded by the school. Model UN's mission is to enhance global awareness through student education and community engagement.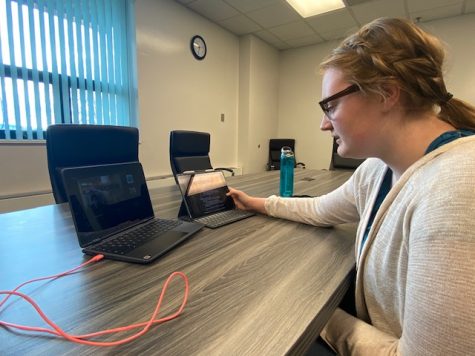 During the second week of  November, Emily Strasburg, Aiden Shervin, Katie Vigel, Harvest Kinn, Sharon England, Onikka Olsen, Callin Sanders, and Nick Jardine took their places at the virtual Model UN table. Each student represented a particular country after preparing 6 weeks ahead for the discussion.
Participants generally did not prefer the online, virtual Model UN to the normal face-to face event. Two-year Model UN veteran senior Emily Strasburg said, "It was a lot harder this year doing it virtually because having the discussions was not fun through a computer, and the technical difficulties that is caused it made it hard. I liked doing it in person better." The virtual necessity did not stop this program and the students in it to excel as they represented their country.
Model UN members have to write an essay on their country, something that would prompts an automatic "no" from many potential members; however, Model UN is about more than just the essay .
Senior Collin Sanders stated that Model UN gave him a different perspective. He represented the country Syria and doing this program required a different thought process and an open mind as he learned about a different country.
Katie Vigil represented El Salvador and researched the country's issues and the way its people think and believe. "I had this country on my own, and it takes up a lot of time researching your country. I really enjoyed Model UN because I have always liked the government and politics, and to learn all about those things not only in your country but at an international level was rewarding, and I really liked it," said Vigil.
These students not only debated with other participants, but they also worked together to resolve problems.  They created resolutions on the virtual conference addressing vaccine hesitancy, protection of civilians in armed conflict, peaceful uses of nuclear energy, and others.
Keynote speaker Dr. Nadia Oweidat spoke to the students about the positive and negative affects social media has had on the middle east.
Perhaps it is fitting that Model UN carried on during a pandemic. While most involved missed meeting with other students in person for the event, they did what diplomats always do: find ways to resolve issues and expand people's awareness in any way possible.