Art Symposium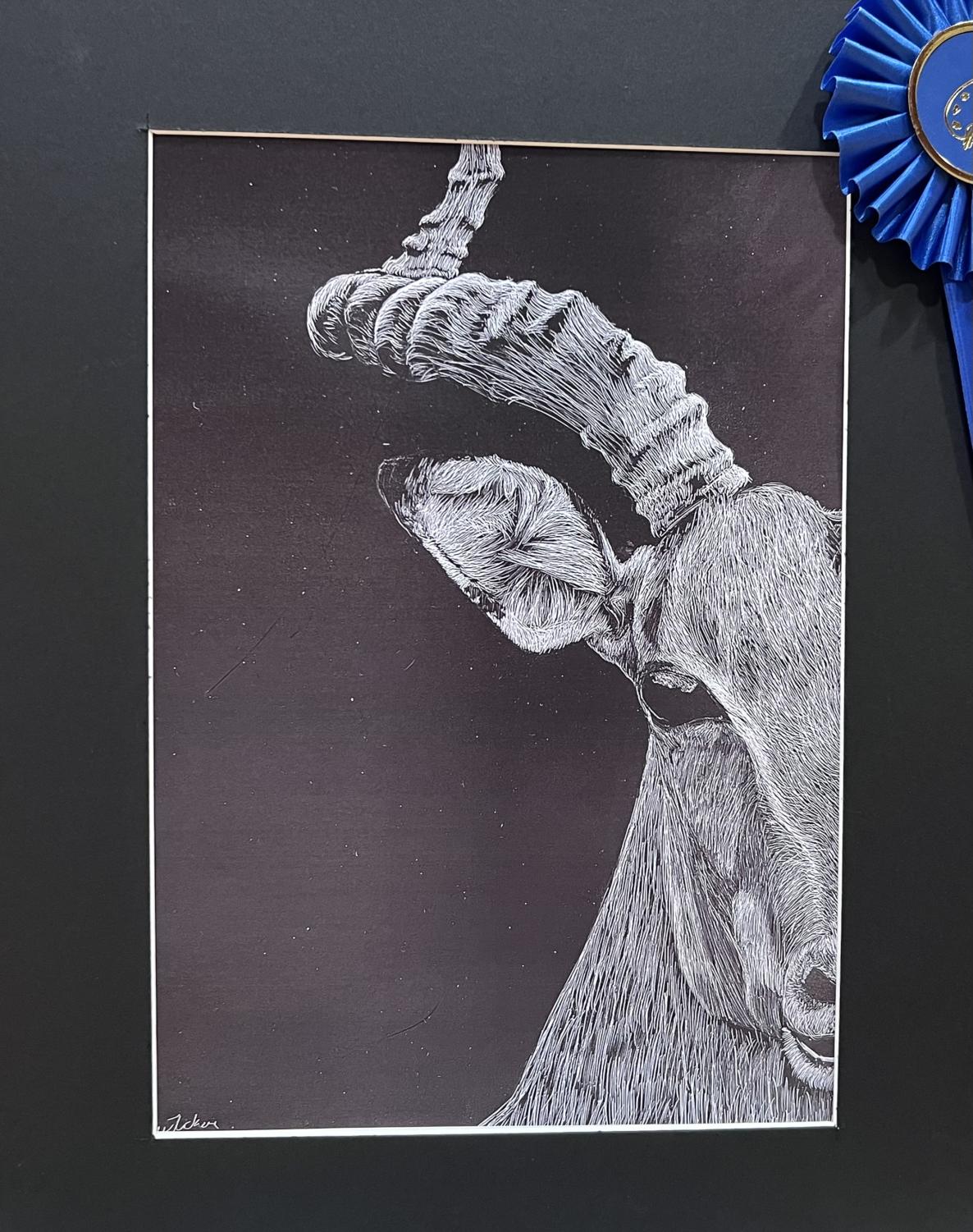 Art Symposium annually gives students all over the state an opportunity gather together to admire their hard work over the year. Sixty-two schools participated this year, with 33 students from SVHS winning ribbons, breaking the record set by last year's class with 31 students winning ribbons. Teachers Adam Guild and Kim Dockstader took 28 students with them to Casper for the event.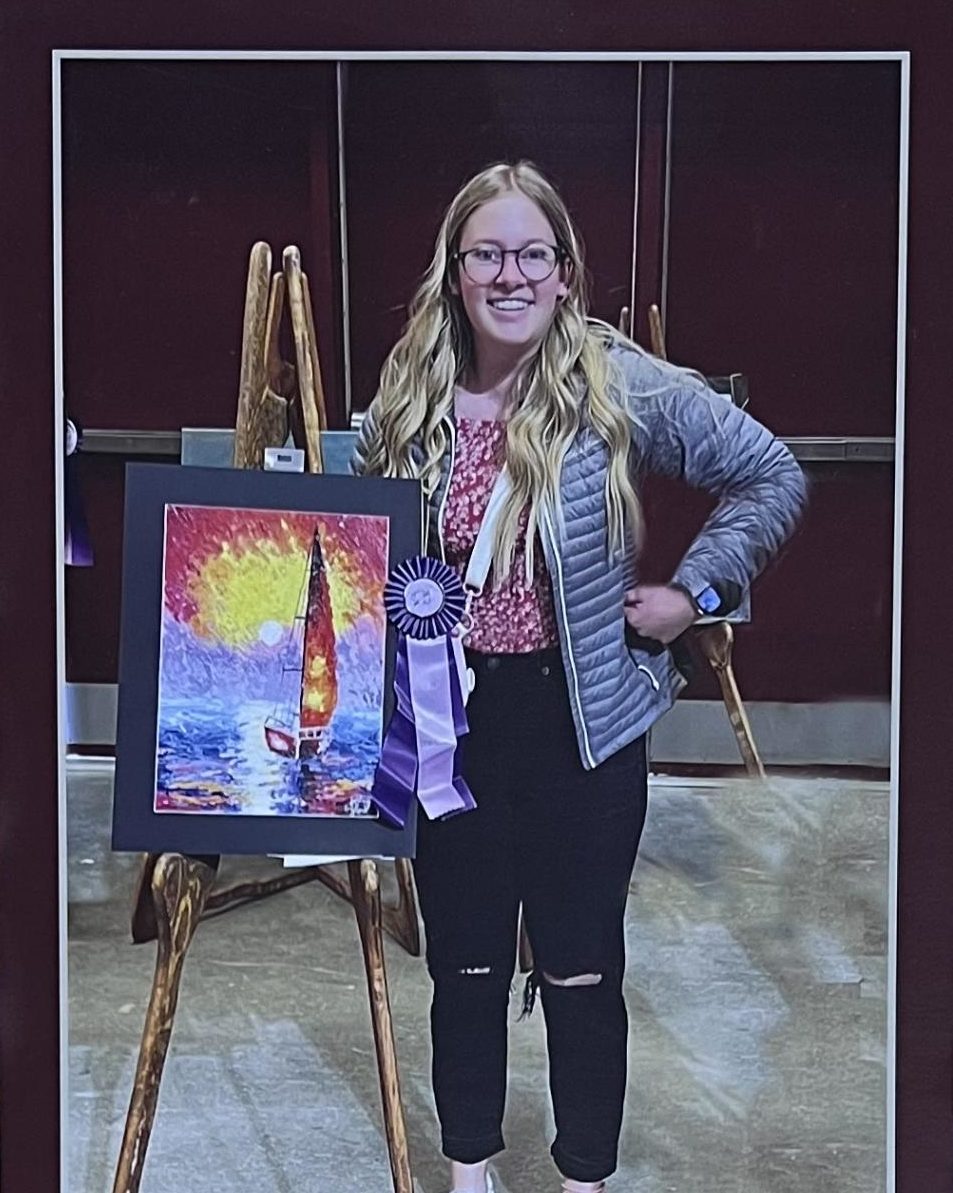 "It gives students something to look forward to and is really fun, super chill. It's like the state championship of art," Guild shared. Dockstader attended her last Art Symposium as an art teacher before she retires at the end of the year. She's been teaching art for the past 25 years and has enjoyed every minute of it.
Senior Jentry England won 3 ribbons this year as well as the Congressional Award and overall winner of the whole art show. Her art piece will go to Washington D.C. to be hung up in the Whitehouse for a year. "I am pretty hard on myself with my art because I like to be a perfectionist, so when my piece was chosen, I was not expecting it at all." Her sailboat piece made it in top 25, automatically earning blue ribbon and a purple ribbon in the process, and won four ribbons altogether. She only started creating art during her junior year, making it to art symposium last year with one piece.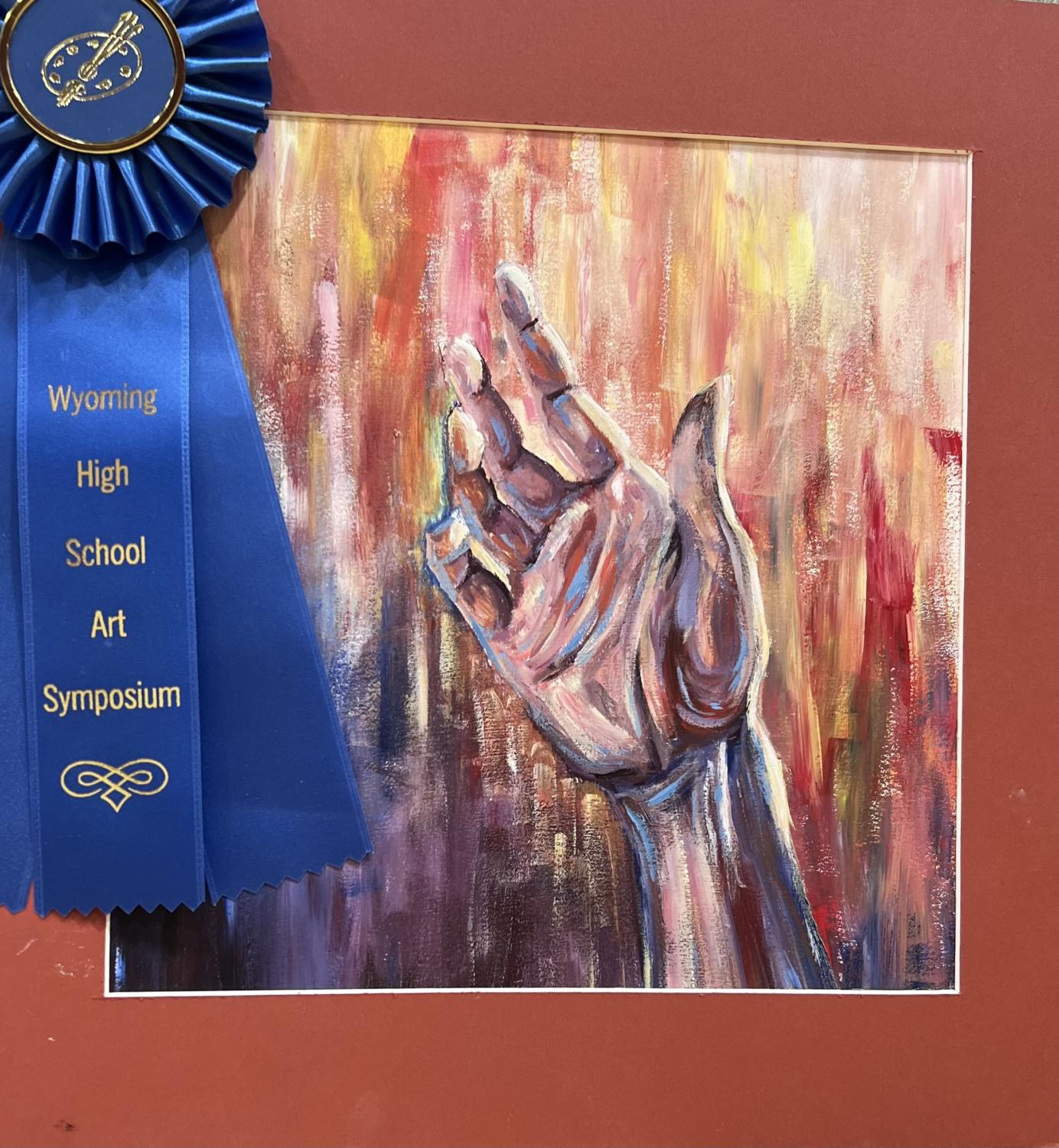 Taylor Anderson, senior at SVHS, entered 19 art pieces and nabbed 11 ribbons overall. Much of her inspiration comes from using different color palettes that she loves when it came to creating her art. Of course, all judging is ultimately subjective, so do the artists feel like they always get a fair shake? "Yes, and no. I feel like if it was sat next to something in the same category, it would have been fair. Instead a piece happened to be a photograph; it's kind of biased when you get a painting judged next to a photograph." Taylor supports the idea of having different sections for art mediums and hopes this could happen in the future.