Girls Win First Ever Wrestling State Title in Inaugural Season
The Lady Braves Wrestling team made history this past month when they won the very first Wyoming Women's team title, scoring 184.0 points as a team.
The team made a three day trip to Casper on February 22, taking the title just two days after on the 24th. For the first time the WHSAA recognized girls wrestling as a team sport, and many girls were excited to have their own team to compete with.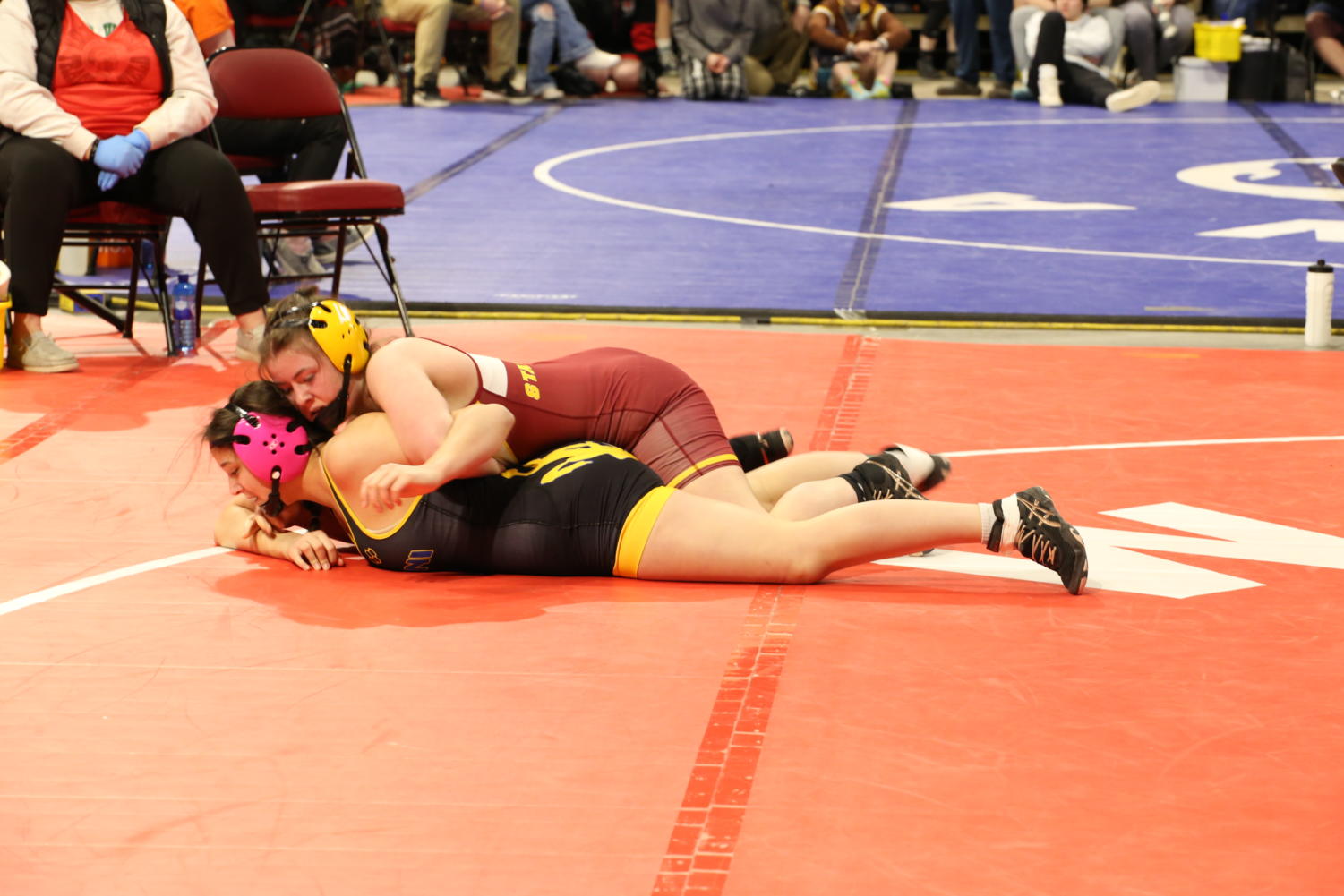 Freshmen Cara Andrews was eager to join wrestling this year, sharing that she's always wanted to wrestle after seeing her brothers as wrestling champs. "It's been really fun to finally get to wrestle and to have the girls get their own team," said Andrews.  Cara shared that she looks forward to wrestling for the next three years and plans on improving over time to become the best wrestler she can.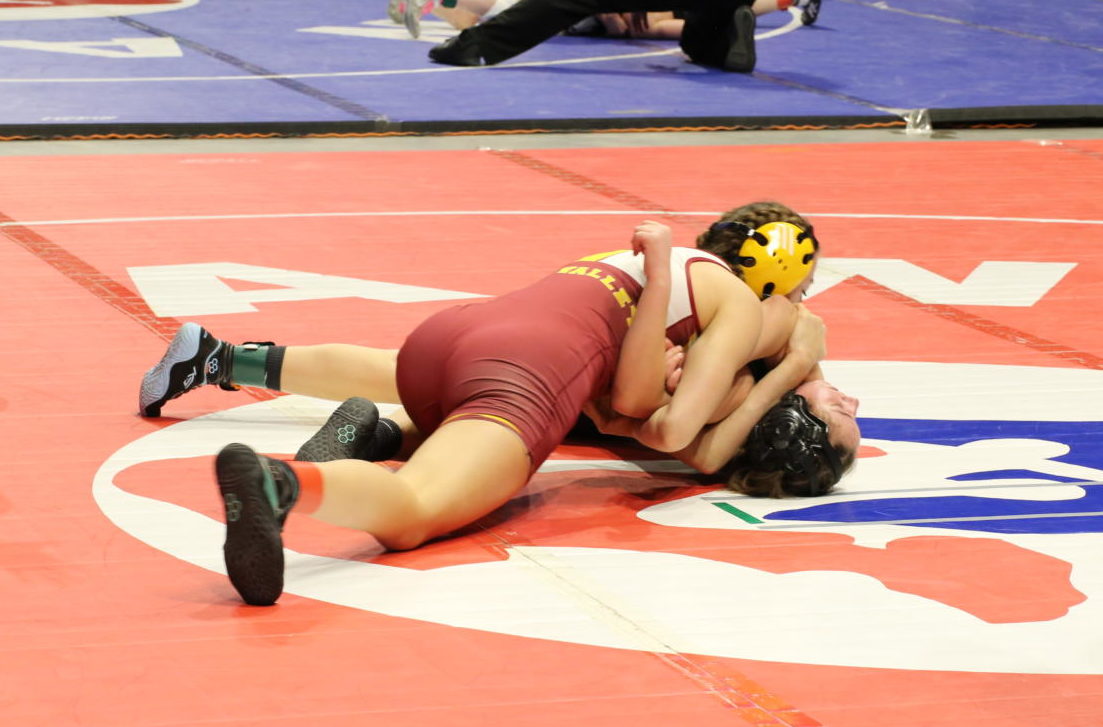 Sophomore Veil Foreman won an individual championship, amassing 135 points as she capped an undefeated season. "It was a really awesome feeling. I didn't realize how big of a deal it was until after the fact. I was in the zone for a week and then realized," said Foreman.
Veil explained that there aren't classes yet in girls wrestling; all girl wrestlers combined without ranking classes. She plans on wrestling the next two years of high school as she feels it's a "great learning experience."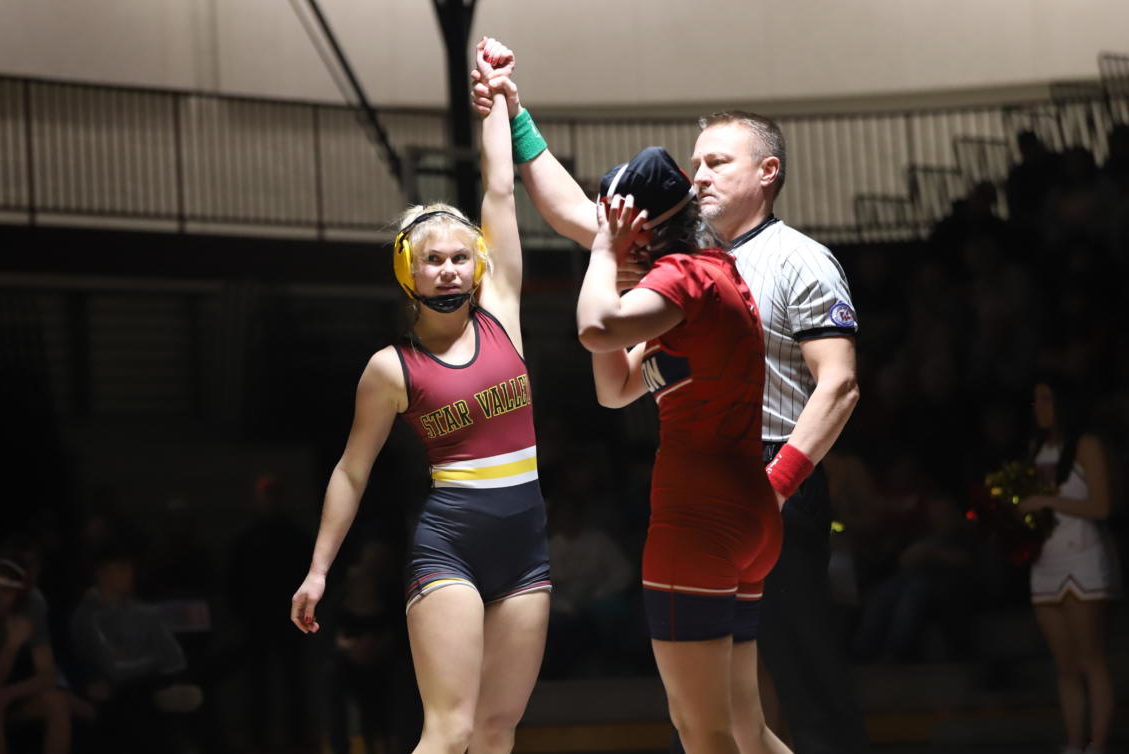 Senior Kylee Erickson was excited to hear that there would be a girls wrestling team this year. "It was really a scary thing being the only senior, but I got the opportunity to meet other girls I would've never talked to if I didn't do wrestling."
Nervous as she was, she knew it could be a really good experience. Kylee admitted her only regret was not having more time to do wrestling as she feels she could've gotten even better with more time. "If they would've done wrestling my junior year, I would've done it. I wish I had another year because I could've gotten a lot better."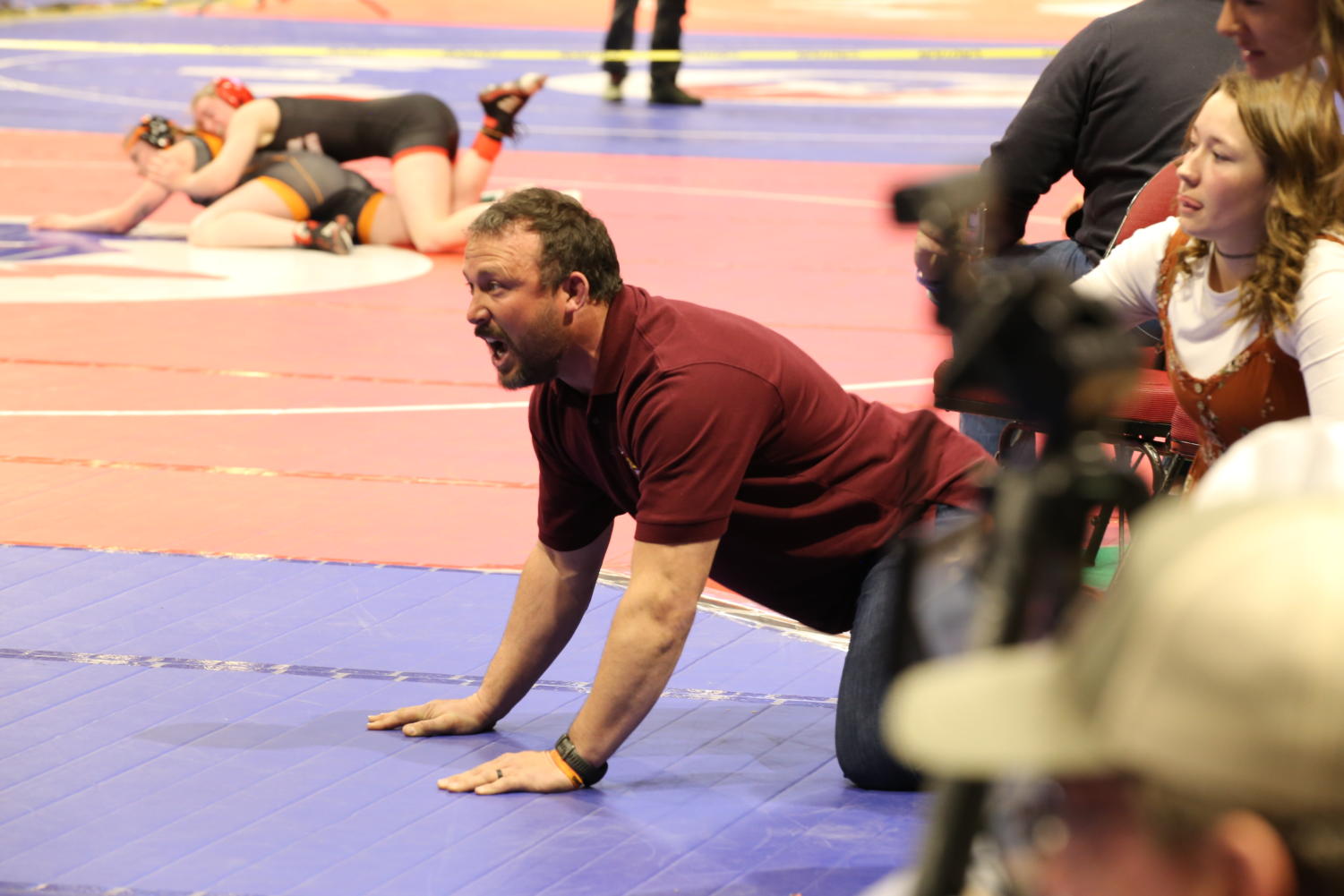 Senior Brave wrestler Peyton Andrews was excited for the girls as he watched his little sister follow in his steps. "I taught my sister (Cara Andrews) everything she knows. I'm proud of her, and I'm proud of the team in whole." Peyton attended state with the boys this year as his final year of wrestling drew to a conclusion. While the season and wrestling is over for him now that he's graduating, he looks forward to teaching his sister more and watching her wrestle for the next three years.
Ezekial Mendenhall, assistant girl's wrestling coach, loves for the sport and watching the girls improve over the season. "It worked out that the girls were able to achieve a state title, but the most exciting parts for me was to see girls fight off their backs, battle every second, and refuse to give up regardless of outcome and/or opponent."
It took over 100 years, but girls finally have their place at the center of the mat. The Lady Braves started at the top and hope to stay there for years to come.