Spirit Team Members Highly Anticipating Rescheduled Competition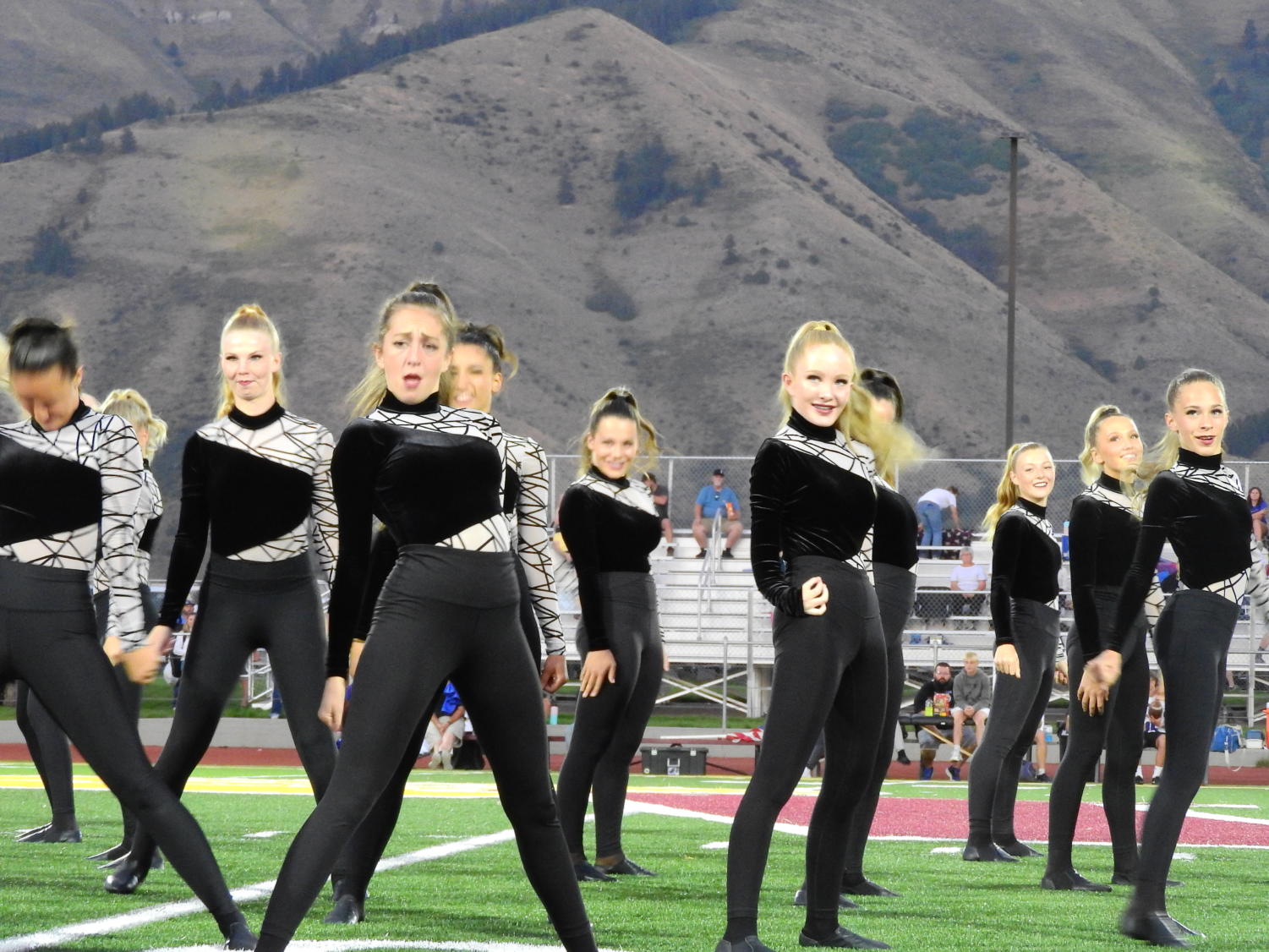 Cheerleading and Brave Cadetting do not just entertain; they compete. Recently they travelled to Casper to win their respective state spirit competitions, but bad weather had other plans and the event was cancelled, upsetting parents and students all around.
The competition was rescheduled for March 8th. In the meantime, the Brave Cadettes and Cheerleaders have continued preparing and improving their routines in order to show up better than ever come March.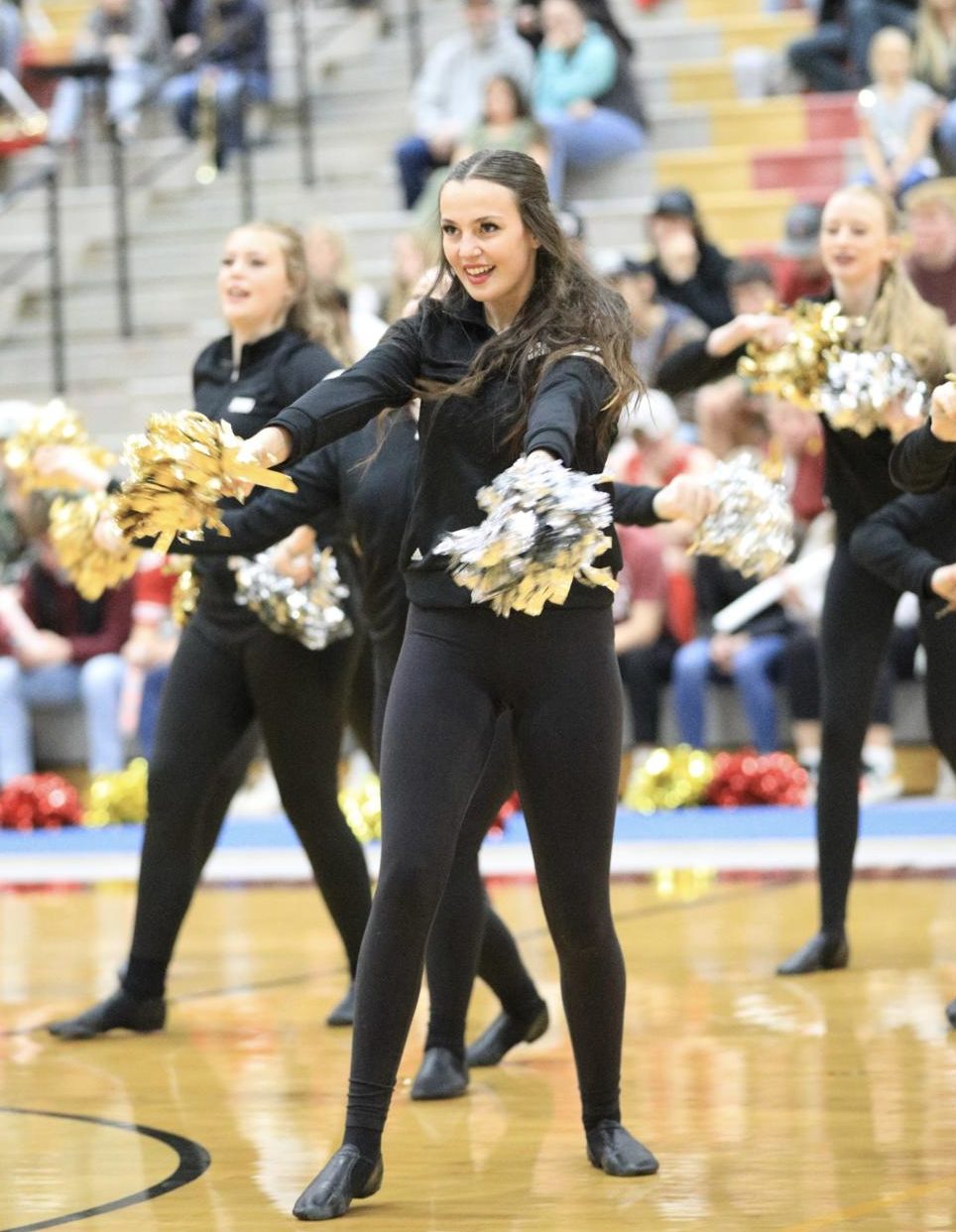 "It was frustrating that we drove all the way there, but there were some things we were wanting to change before we went so now we can make those improvements,"said junior dancer Chelsea Hoopes
Prior to state, sophomore cadette Hannah Brylinski and her teammates were spending up eight hours on Saturdays to make sure they were ready. Even though state got moved, Brylinski plans to make the best of the situation."Make lemonade out of lemons," she said.
As the dance squad continues to look on the bright side of the rescheduled event, senior Janie England feels confident in their routine. "We didn't want to lose our winning streak; we've won all my high school life, but now that we're in 4A, we've got competition."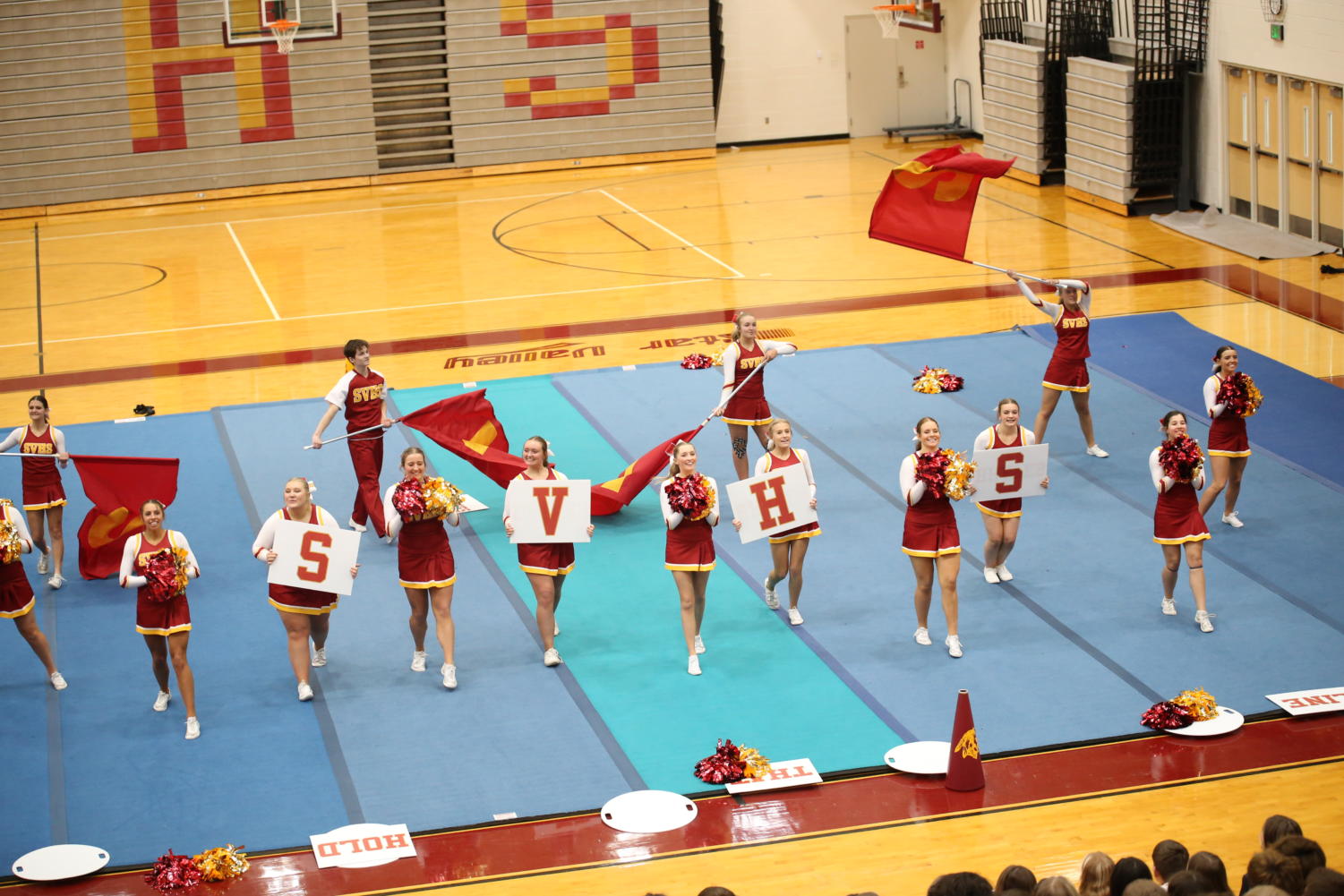 The cheerleaders have been equally preparing  their routines with high hopes for state. Senior Emma Brown thinks this year's routine may be the best they've ever had, and is feeling good about the competition. "We were in Casper for less than 24 hours, but I'm glad the whole competition wasn't cancelled."
While parents and students were upset about the cancellation, they are happy to still have least have a shot at state. Sophomore Chacelie Shumway is in her second year of cheer and is ecstatic that she can be a part of state. "The night we went to Casper, we had a team meeting and we all felt really ready for the competition." Although she felt prepared for state in January, she believes that it is will be for the best that the team has more practice time together in the end.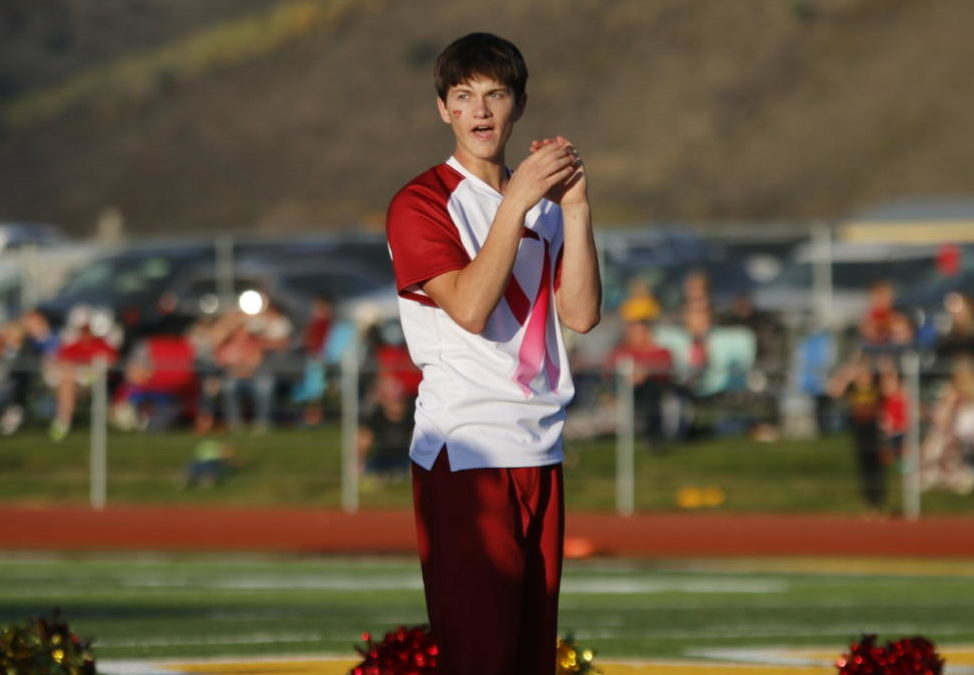 Junior Daxton Sessions has been cheerleading since he was a freshman and feels close with his team. "We get time to practice, become better and perfect our routine. My freshman and sophomore year we didn't feel as prepared." He shared that cheer practices takes place every Monday and Friday, and the team plans to practice even more to prepare for March's competition.
The Brave Cadettes and Cheerleaders were disappointed about the cancellation of state in January, even more so after driving all the way to Casper, but all these athletes share optimism and hope for state in March.