Winter Formal Warms Daters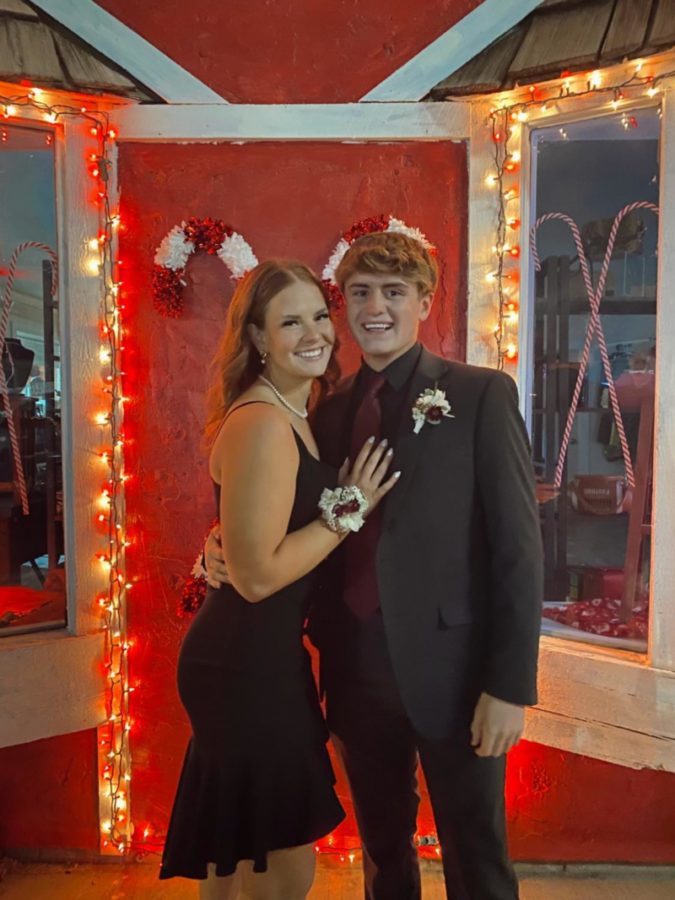 The winter formal dance always takes place during the chilly, cold months, like December. On December 3rd, students from SVHS got all dressed up in their formal fits and piled into the readiness center for a night of dancing, mingling with peers and taking pictures. 
"I had a good time at Winter Formal, but it's kind of weird how the girls drive and pay at the date," said senior Bridger Brog.
The band was in charge of the dance this year and put many  hours into making the gym look picture perfect for the night. Winter Formal tends to go with a theme that evokes the winter feeling. This year the theme was Northern Lights, and the band used many lights and streamers to capture the theme perfectly.
"I had a really fun time at Winter Formal, but Big Country and Luke Linford really made the night," said Prescott Veigel.
The air was cold, but the warmth from friendship and romance made Winter Formal a hot night.