Model UN Gives Participants Glimpse into World Affairs
Ms. Stauffer took all new Model UN students to the conference in Jackson this year. Although they did not have previous experience, they did an amazing job trying to solve pressing world issues like illegal drug trafficking, human rights abuses, nuclear weapons, and helping the developing world become less digitally divided.
"Model UN is a wonderful opportunity to see how leaders work together to build consensus and is a great program to put on college applications and resumes," said Stauffer. Stauffer has a love for government and world issues and shares this love with her students through programs like Model UN.
Model UN gives students the opportunity to get a feel for the real United Nations Conferences that take place in New York each year. These students get a glimpse into solving potential real world problems. Each student represents a state or country and shares their advice and beliefs on whatever subject comes up
Before attending Model UN, each student wrote a position statement on their assigned country discussing the issues of a real world problem and then trying to find a solution. Model UN is less of a competition than a collaboration and discussion between students from schools around the state. "We work together to solve problems," senior Alexis Perry shared as she recalled some of the counsels held. To motivate students to giver their all, awards like Best of Speech or Best Position Paper were given at the conclusion of the event.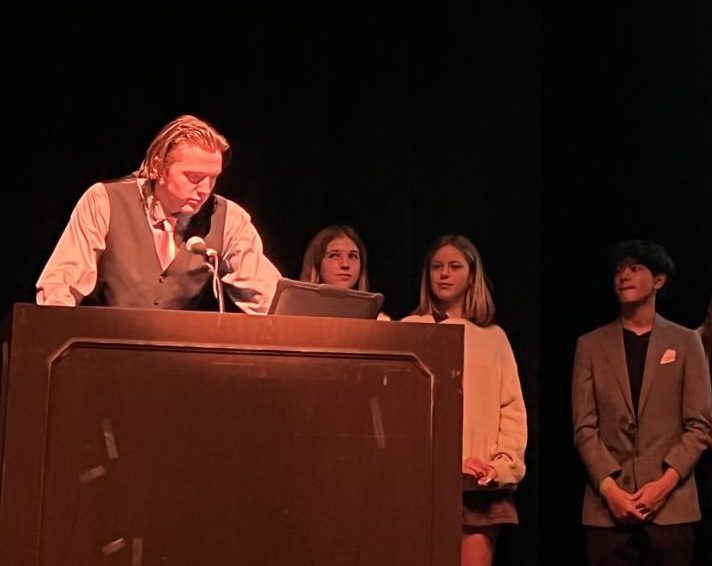 Mason Larsen recalls going up on stage last second where he was asked to propose a resolution to the counsel. His proposal was to address gender identity and sexual orientation in the work place. He touched on the subject of identifying differently and how it should not affect the work and task at hand while still being respected. Larsen shared how nervous he was. "I had no idea I was going; it was literally last second." Luckily, he had studied topics such as this before their trip and was prepared to share his thoughts.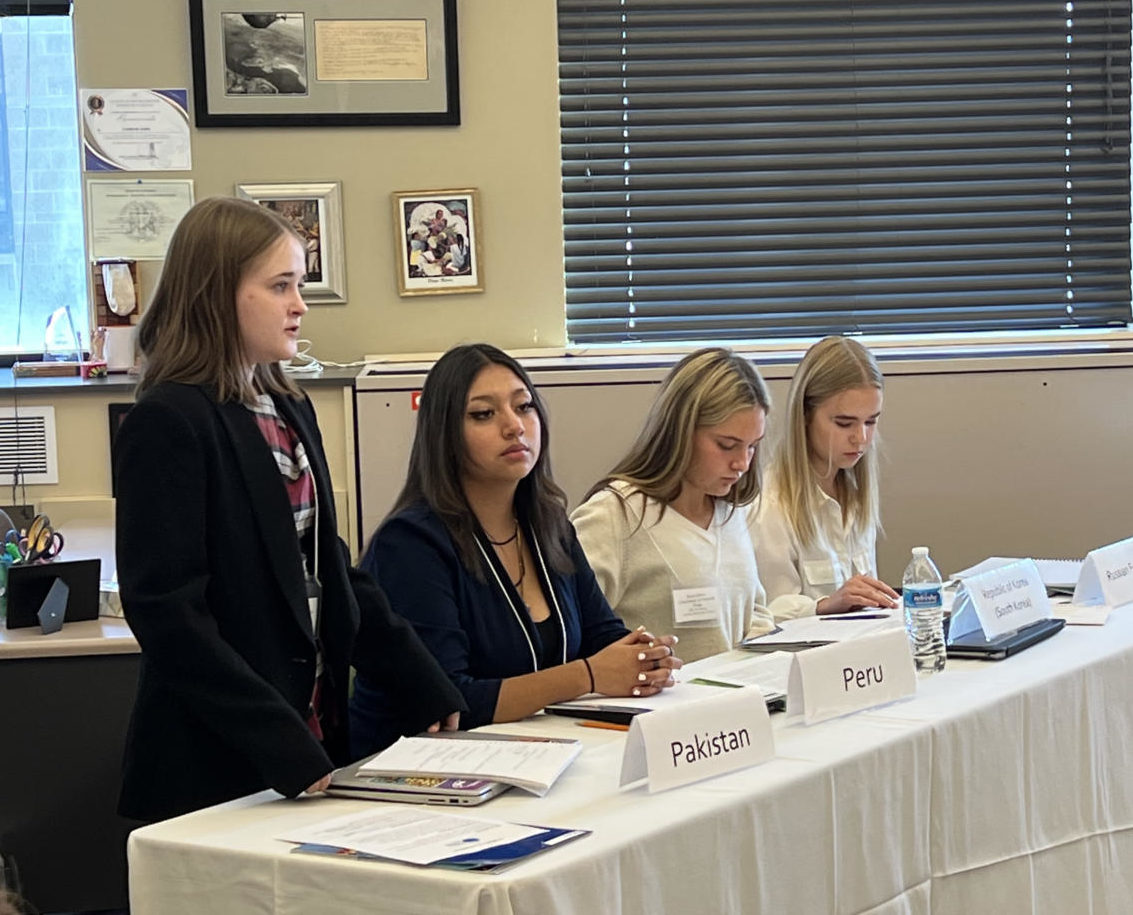 Alexis Perry enjoys learning about international issues which is why she had an interest in joining Model UN. She said, "In those two days during competition, you really get to know all the people in your cabinet." Perry became friends with these students her age, eating lunch with them and enjoying their company. For her UN assignment, Perry received the South Asian country Pakistan where she was put into a group discussing the narcotics commission. She presented the issues and gave solutions to these issues, counseling with the other countries (students) around her.
Freshman Anna Olofson chose to be in Model UN because it has a lot of good opportunities for future college classes, and it helps give students skills on how to communicate with people. Anna enjoyed meeting new kids from all over the state. "There was a lot of kids with the same interests." She was on the commission for social development, debating against other countries on problems and how they should solve them. Olofson represented the country Japan. "I'll definitely do it next year," said Olofson. She looks forward to Model UN with even more new students next year.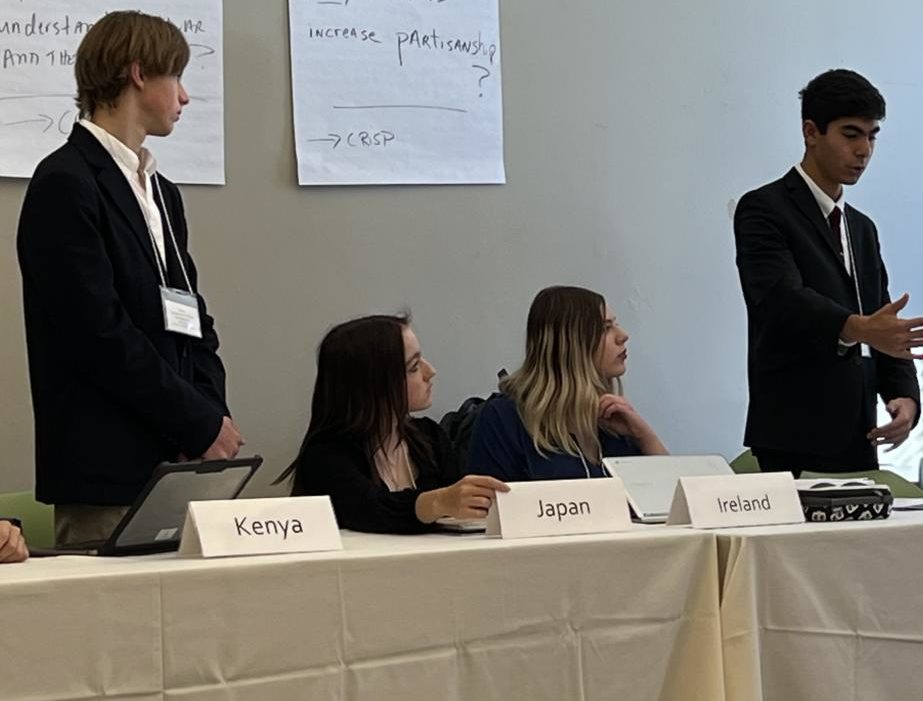 Model UN gives students the opportunity to perform ambassador roles while debating global conflicts such as gender equality, climate action, and international relations. From freshmen to seniors, any student is allowed to participate in this group. Model UN reminded these students of their individual worth in changing the world and will continue to do so as long as the program exists.