Much Ado About Nothing?
Drama arises over field time during homecoming halftime, but it turns out everybody is all good with what happened. Mostly.
Usually during the homecoming football game, most of the tension takes place between the two teams on the field. However, some drama arose during this past homecoming game when the marching band did not make it off the field in time from their halftime performance to give the Brave Cadettes and Cheerleaders time for their show. Here is how those involved remember the incident.
Senior band major Maddie Brasseaux "We set up pit and percussion on the track. Yes, we had some trouble during the show. [Percussion] didn't practice setting up the pit as much as they needed to, so when they got to the performance, they were confused and didn't know what to do. It took a while to set up, so they had to start late and we went over time. It's understandable that people would be upset during half time, but at the same time, some people handled it aggressively and could have been more understanding. I hope everyone understands that everyone has bad performances and not everything is going be perfect all the time. The band understands that was not our best performance, and we are not proud of it."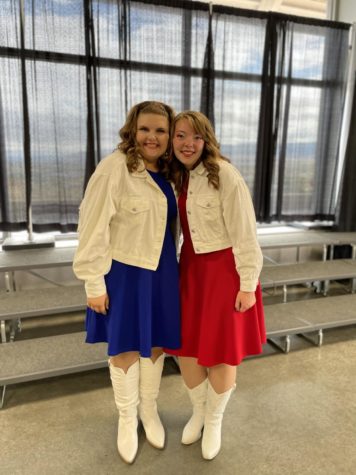 Brave Cadettes Olivia Hatcher and Janie England "We sat in the front of the bleachers in the student section and part of the band section. Then we performed our hip hop routine. Nothing went wrong during performance. The Brave Cadettes are not mad; it was just a mix up. It was a mutual situation. It was no one's fault. The seniors were sad they couldn't perform their traditional dance at HOCO, but we were able to perform it at the playoff game. It most definitely should be forgotten. Everyone has bad performances. It was not band's, cheer, or our fault, and we don't blame anyone besides being a little sad. Other than that, it should be forgotten for sure."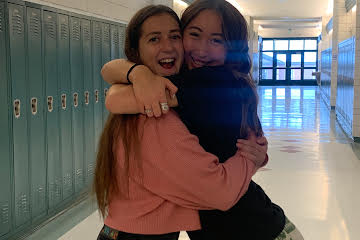 Cheerleader Kendyll Rappleye  "Cheer were on the field waiting to perform. Nothing went wrong during our performance. Some girls were mad that they practiced a traditional routine and were not able to perform it, even though we ran it at a playoff game. It's cool that the band plays. I love the band playing; it's one of my favorite things about HOCO. It was completely unnecessary for people to act like that. People need to understand. Just because they didn't do well or take up too much time does not give people the right to be mad or rude to the [band]. So they had a bad performance, but they still support us and our teams. Personally, I was not mad at the band. Only a few were mad at the band. We don't blame the band at all for what happened."