The Most Interesting Man at SVHS: Noah McClure
Have you ever seen someone walking in the halls and wonder what extravagant adventures they've been on? Or maybe the interesting stories they've left untold? Well, wonder no more. For now, senior Noah McClure is the most interesting man at SVHS.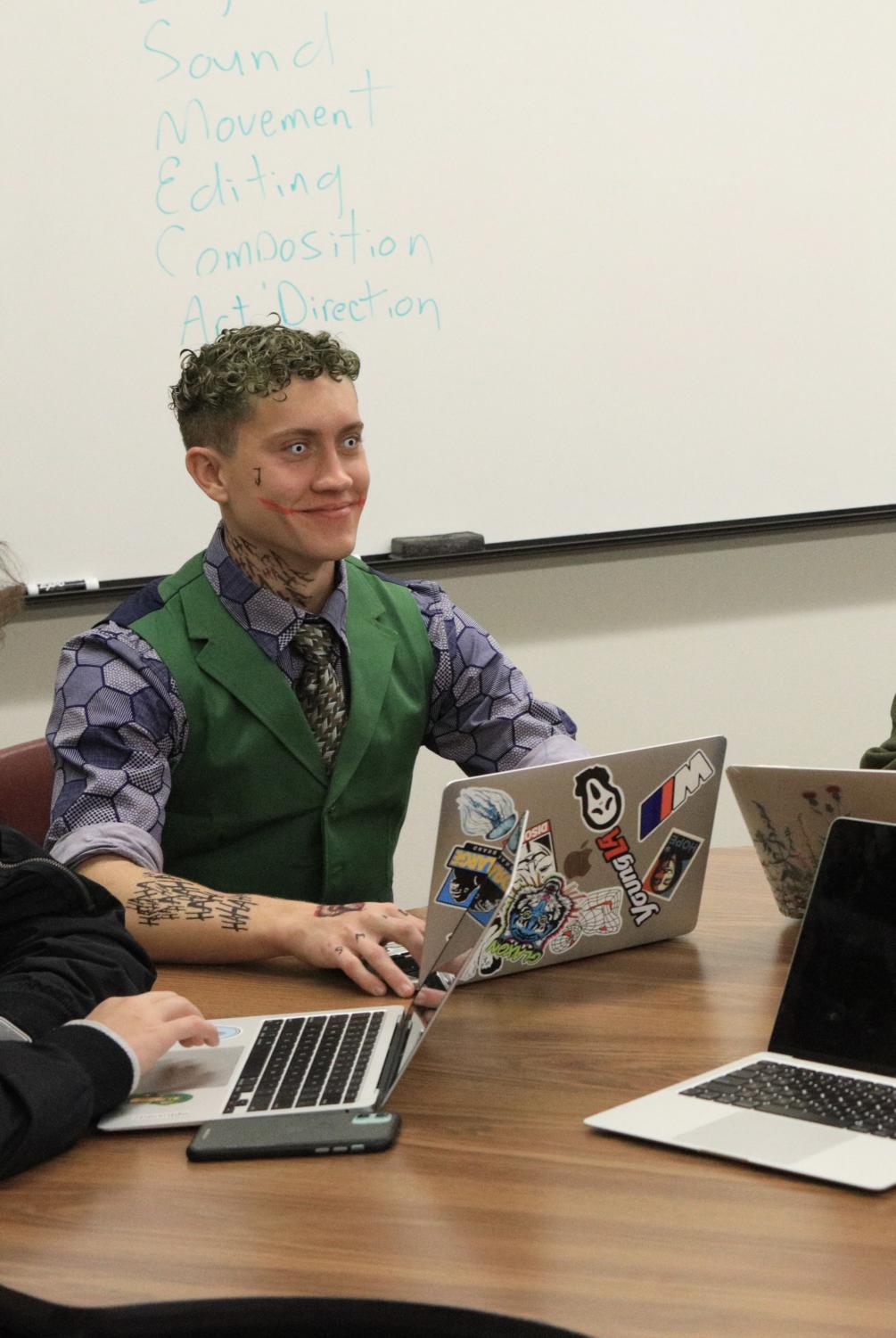 Five-foot-eight-inch senior track star Noah McClure said his middle name is "Salmon" like the fish. He enjoys weightlifting, sprinting in track, and hanging out with his family and friends. He moved to Star Valley in 2018 with his four brothers, mom, and dad. They are currently building a home on a mountainside near Auburn.
This year for Halloween, Noah dressed up as the Joker. He planned his costume for over a month to make sure everything was perfect. "I thought, 'It's my senior year, why not?' And it was really fun." Every student that saw him in the hall complimented him or made a comment about his spooky white contacts. He even went to the effort of fake tatting his arms for better effect.
His worst grade ever was a B+ from Honors American History his junior year. "It was a really difficult class, and I was lucky to get a B+." Normally a straight A student, Noah puts a lot of effort into his school work. He also works a part-time job in Afton's Broulim's, working after school and on the weekends. Balancing school and work for him is difficult, but he wouldn't change a thing about it.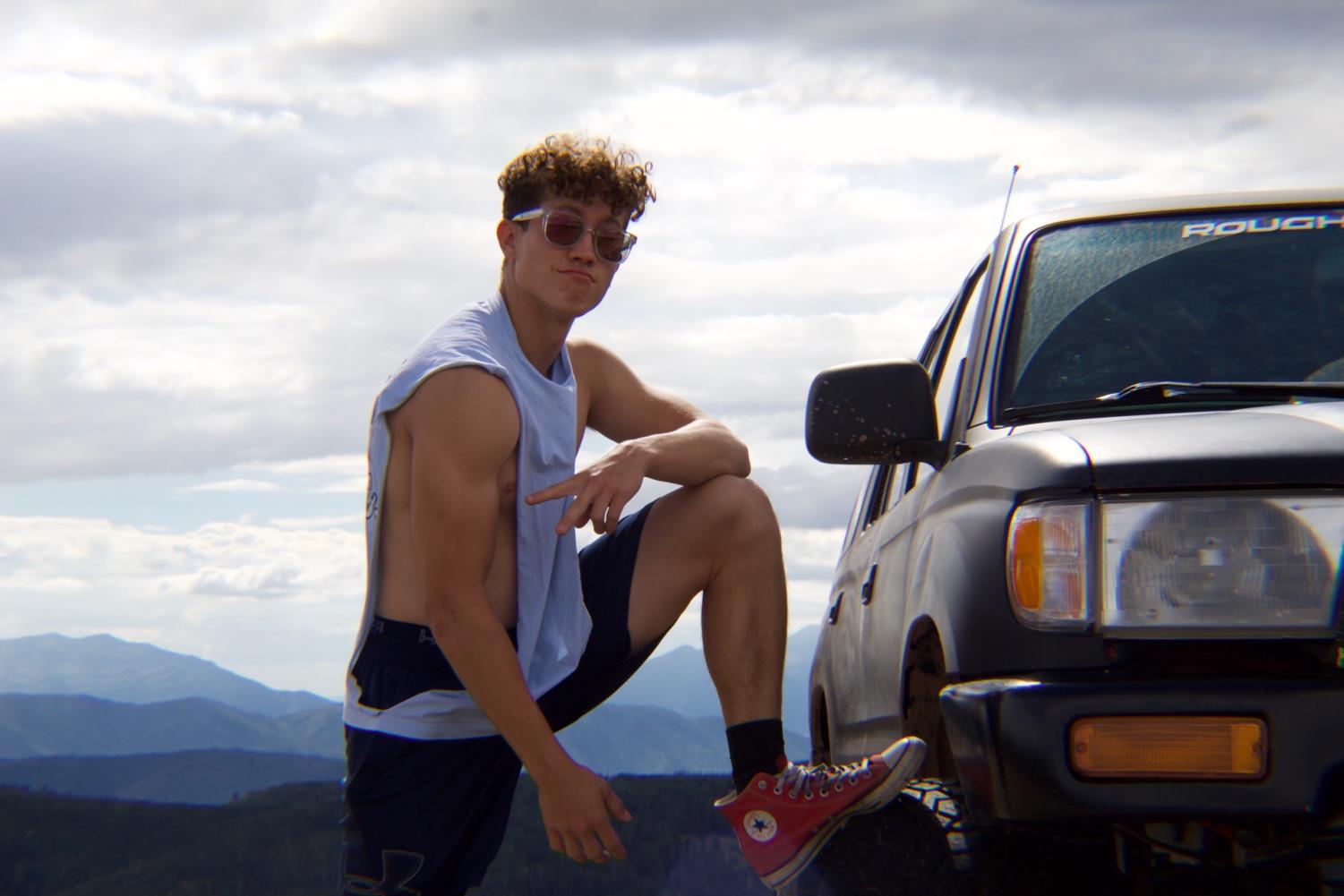 In his 18 years of life, Noah has lived in 18 different places. Some of his favorites include Ohio, Missouri, Utah, and Star Valley. He lived through a tornado in Missouri when he was only four years old: "I got a piece of something stuck in my eye that they had to take out in Primary Children's." Noah is glad to now live in Star Valley where he has made lasting friends and many memories with his family.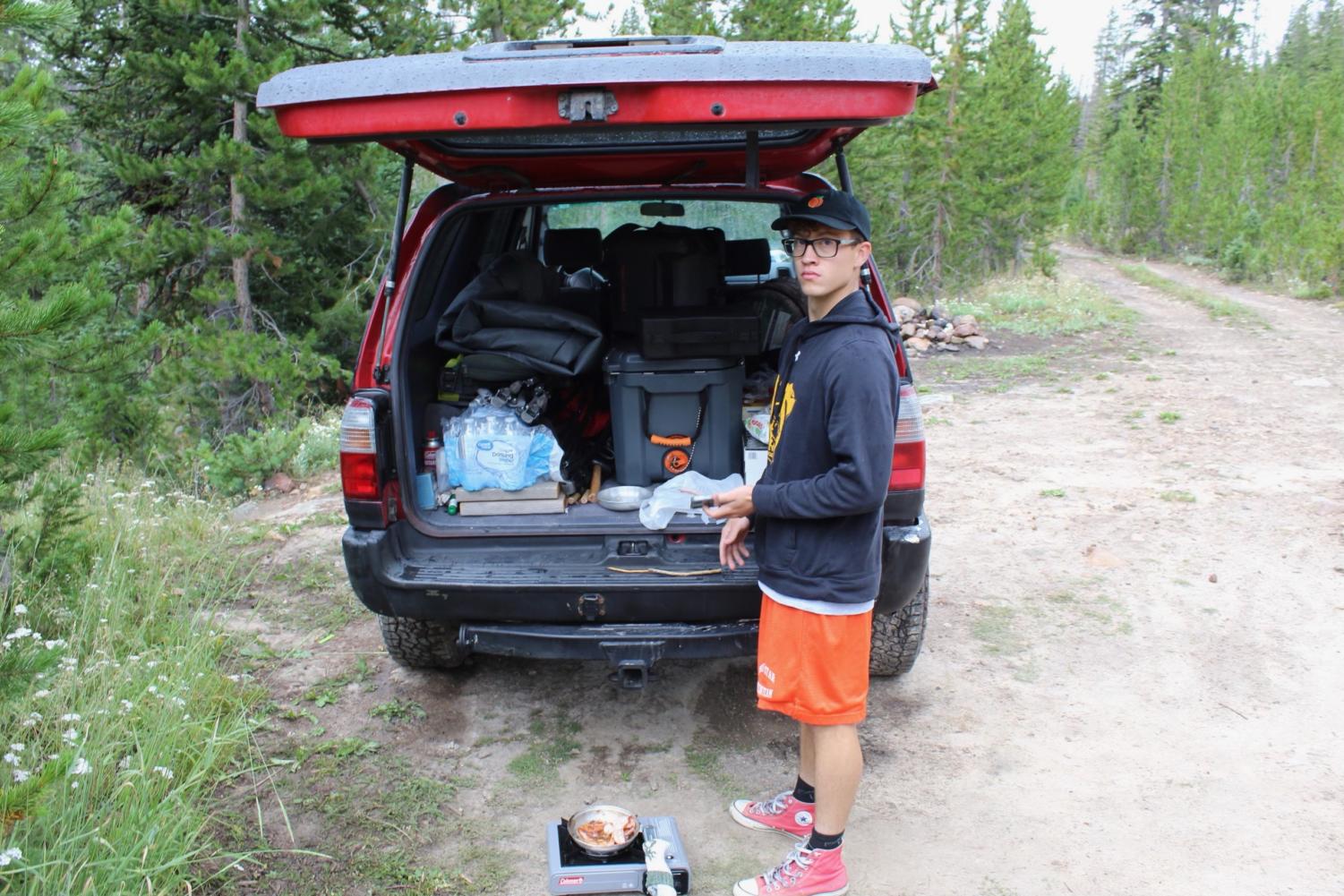 This summerMcClure went camping in Utah with his friend for four days out of the back of his friend's 4Runner. "There was this crazy shed, all crumpled up, it had like bullet holes and everything and half the roof was folded over," Noah commented. The two boys ended up spending the night next to the abandoned shed, using their own resources for food, warmth, and entertainment.
Just 8 years old, Noah was already becoming a troublemaker. "The worst thing I did as a kid was when I broke a window with a domino and a sling shot. I helped pay for the window which was like mowing the lawn for the rest of my life. I have probably paid for the window 12 times already."
It doesn't stop there. During state track, Noah opened the emergency exit in the back of the bus, jumping out of it while they were stopped. "The bus driver definitely was not happy about that," said McClure.
Noah goes to the gym in his free time and has even entered a competition in Evanston for weightlifting that he looks forward to attending in December for two days. His most recent max-outs in weights class were 780 with a 350 squat, 225 clean and 215 bench. He believes lifting is a good way to relieve stress, bond with other people, remain fit, and set realistic goals. "I wish more people could take weights; it's such a good way to relieves stress in a healthy way." He looks forward to achieving his goal of squatting 400 by the end of the year, and when he does, he will only add to his mystique as the current Most Interesting Man at SVHS.