Four SVHS Seniors Awarded the Daniels Scholarship
Paying for college is a national dilemma, but at least four graduates will not have to worry about the high cost of college thanks to a generous and prestigious scholarship.
The Daniels Scholarship program offers a four-year scholarship that provides financial and personal support focused on helping kids excel in college and life. They are chosen because they embody strength of character, leadership potential, and commitment to serving their communities. Nearly 2,000 applications were completed this year. This year, Star Valley High School had four recipients of the scholarship:Sydney Beeson, Emmalee Hale, Nicholas Jardine, and Onikka Olsen.
What went through your head when you first heard you got it? 
"Well, they sent me a text to check my email, and then the email said to check my Daniels fund account, and then I couldn't remember my password!! So I was super anxious, and it took me a long time to reset it and stuff, and then I saw the congratulations, and I thought for sure that they sent me the wrong thing. I was so certain I wouldn't get it that I didn't even believe it, so then I immediately texted the other finalists." — Emmalee Hale
"I found out in Broulims with Lily Weiler and we just screamed and cried for a little bit in the middle of the store, and I was kind of in shock. I think my first thoughts were that I should try harder to be successful now. Like I need to be even better than the person that the Daniels Fund thinks I am because they trusted me with this honor." — Onikka Olsen
How does it make you feel knowing you won it?
"I am very excited to have this scholarship. As you well know, there is a lot of concern about paying for college, and this will help with that immensely, but it also puts me in a community of other Daniels Scholars and a network of professionals in the world who I can work with in the future. That's a phenomenal opportunity that I am grateful to have." — Nicholas Jardine
"Knowing I got it is rewarding because I've worked really hard in high school and taken intense classes. The feeling of knowing my grades, extracurriculars, and community service paid off is really nice, and it takes a huge financial burden off of the cost of college." — Emmalee Hale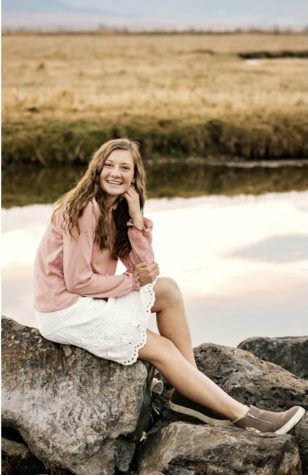 What does winning the scholarship mean to you?
"To me winning the Daniel's means so much! It is such a blessing for my family that I will be able to go to college without worrying about the financial burden it can be!" — Sydney Beeson
"Winning the Daniels means a lot. One part of the preparation for this scholarship required that applicants learn a bit about Bill Daniels, and he really was quite the man. Truly, he was someone who could be looked up to. I am happy to see that the program thinks I have potential to be a positive influence like him, and I plan to live up to those expectations. Bill Daniels said that people should try taking a chance on themselves for their sake and the sake of the rest of the world. I think he was right about that, and I was really excited to see this many people from this valley take that chance and have it pay off this year." — Nicholas Jardine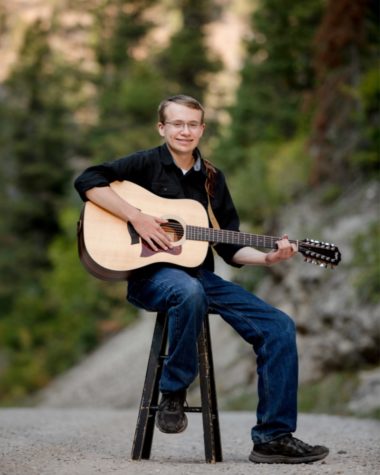 Where do you plan to go to school?
"I plan on going to Utah State University in the fall to pursue a Bachelor's Degree of Science in Nursing." — Sydney Beeson
"I plan to go to Utah State and figure out what I want to study. I'm thinking about studying history or business. I am thinking about transferring after a year because the Daniels Scholarship had made that an option." — Onikka Olsen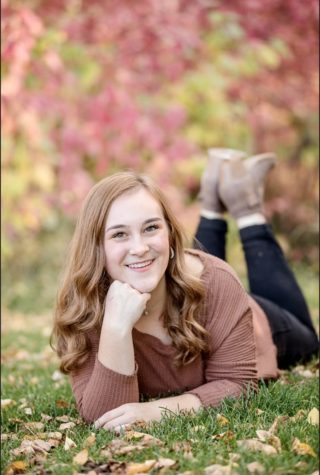 What skills of yours do you think helped you get this scholarship? 
"I do all the extra activities I can, speech and debate, skills USA, model UN, music stuff, running, etc. One of the Daniels Scholarship people who helped with Interviews told me that it was somewhat about grades and ACT score, but it's more about being a well-rounded individual." — Onikka Olsen
"Being involved has allowed me to have a strong work ethic and some adaptability, helped me stay organized, provided a base for integrity, and has given me an appreciation for the people in this community and the effort they put into making things work well here. I have enjoyed the privilege of working with many very good people in this community, and they, along with my family, have been great role models for how a person should conduct themselves. All of this combined has helped me to act in accordance with the standards of the Daniels Fund program, and that, I believe, is what helped me get this award." — Nicholas Jardine
Receiving the Daniels Scholarship is a great honor and accomplishment. SVHS is very proud of these four kids and know they will do great wherever they go in the future and represent the school well.