Promposals Make Prom Fun, Memorable
The boys have their choice when it comes to asking girls to prom, and, of course, girls have the chance to answer. Getting asked and answering back creatively, like with a poster, is just one of the clever ways dater can make prom fun and unique, and it gets people very excited for the actual day of the dance.
Most people either asked their dates by putting an invitation in cars or going to houses and setting up  bedrooms. Sophomore Bailee Kallgren asked Shay Andrews, and she answered back in a clever by going to his house and decorating his room.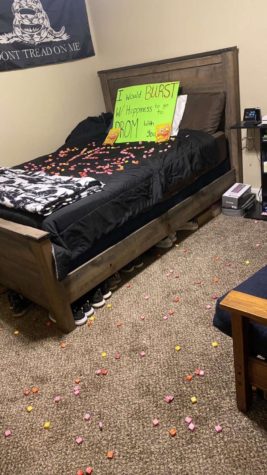 Senior Kortlen Hilton asked  junior Ali Kilroy in a cute and elegant way. Ali was out of town and when she got home she was surprised by all the decorations in the room.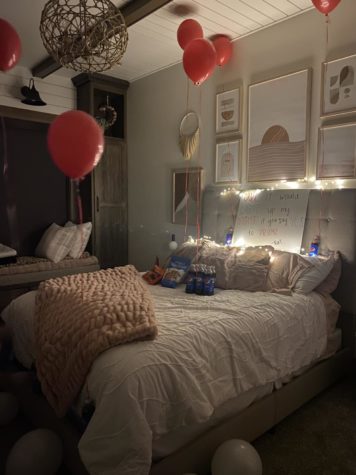 Promposals are a fun way to get students involved  for the big day of prom where hopefully they all have a night to remember.