Soccer Starts With High Expectations
Star Valley Soccer officially started with tryouts on March 7th, but both Braves and Lady Braves started preparing long before that.
Months before the season started, Braves soccer held conditioning and open gym practices three times a week to try to prepare players for the physical aspect of soccer and improve their skills. "I think that the conditioning and practices in the off season are very beneficial for our team because they helped us be in better shape at the start of the season," said senior Hunter Hillyard.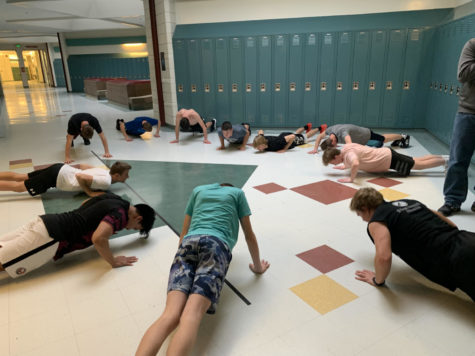 Both Braves and Lady Braves have six returning seniors on their teams this year with two new additions, making it eight seniors total. Senior Goalkeeper Mickey Frazier is playing her first year of soccer and was super nervous before her first game, but by the end of the day, she was more confident in herself and couldn't wait for the rest of the season to play with her new teammates.
The first games for both boys and girls were held on Saturday, March 19th, against Cheyenne South and Laramie. After Saturday, the Braves continue their season with an excellent record of 2-0 after beating Cheyenne South seven goals to two and Laramie three to one. It was a fun weekend for the Braves because of the wins, hanging out with teammates, and strengthening team chemistry. "Hanging out with the boys and taking W's was probably my favorite part of Saturday," said Hunter Hillyard.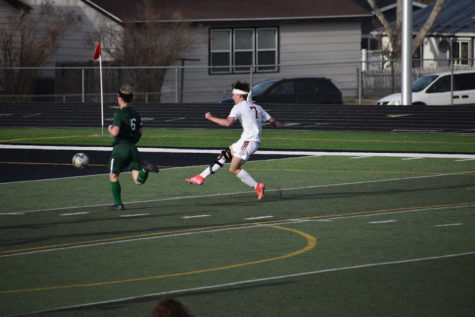 The Brave's coach, Trevor Spencer, praised his team and looks forward to the rest of the season. "I thought our boys played very well! We defended well and were able to score goals. I felt like they played as a team and worked hard for each other. I am looking forward to seeing the improvement that this team will make throughout the season. We have a lot of games left, all against good teams. I am excited to see how we measure up and for the chance to get better and have success."
The Lady Braves started 0-2 record after Saturday, falling to Cheyenne South after tying during regulation and losing in a PK shootout and to Laramie 4-0. Although the Lady Braves lost their openers, they were impressed with their team chemistry and improvement since last season. "I like how we played together as a team and worked together. It was really encouraging to see how our ball skills have improved and how we were looking for each other and making good passes. I also liked how hard we all worked and never gave up, " said senior Amber Milne.
Both Braves and Lady Braves soccer players have high expectations for themselves this season and look forward to getting better and strengthening their relationships with their teammates.