Treble Tones Show Provides Fun Date Night for SV Residents
On February 9th, 2022, the Treble Tones performed their annual Valentine's Day concert. They put on this concert every year as a fun date night for families and friends. The Treble Tones provided both the entertainment and dipping chocolate for snacks at the concert.
Treble Tones is made up of 20 girls who tried out and made the choir, a more advanced group than other ensembles in SVHS.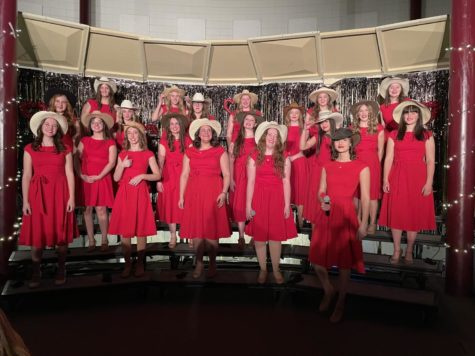 The Treble Tones show makes for a great date night activity. Choir president Kate Johnson said, "I think it is the nicest date this valley offers."
Audience members are encouraged to dress nice and come as a couple. Many community members look forward to the show every year. Senior Amber Milne brought one of her close friends, Dylan Johnson, to enjoy the show with. "I enjoyed hanging out with my friends and having a good time," said Milne who has attended the event in the past and enjoys coming back every year. "I have always loved going to watch the show, and I'm glad I was able to attend this year."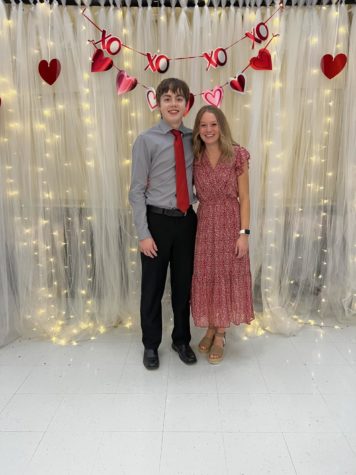 First year Treble Tones member sophomore Aubree Hale really enjoyed her first Valentine's Day performance with her choir. "Not only did I love the show because I love singing, but I loved performing with these girls," Hale said. For a group of 20 girls with different hobbies and cliques, Treble Tones give them a  great opportunity to meet new people and create lifelong friendships. "I love the sisterhood between all the girls. We get along and there's seriously no drama… which is exceptional for a girls choir," said Johnson.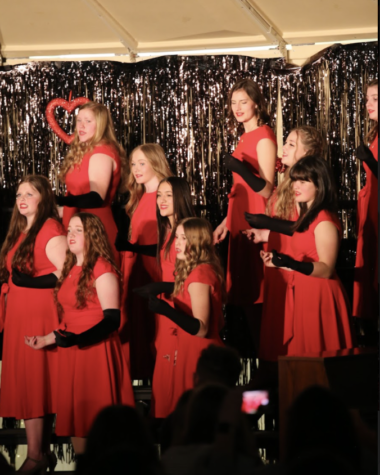 The show is set up so every member gets time in the spotlight. All the girls sang a solo to show off their personal talent, not just as part of the choral sound. Johnson continues to say, "We have so many talented girls, and it's awesome that people get to experience the girls' individual talent through their solos in the show."
Not many schools in Wyoming offer a girls choir like this that give girls such a great opportunity to perform. SVHS continues to produce great entertainment and amazing performances year after year.