Sweethearts Dance Brings Couples, Friends Together
On February 12, couples and friends got all primped up and headed to the high school for this year's Sweethearts Dance. The dance, held in the high school's commons area, featured music, dancing, and food. Many students went as couples while some went with their friends.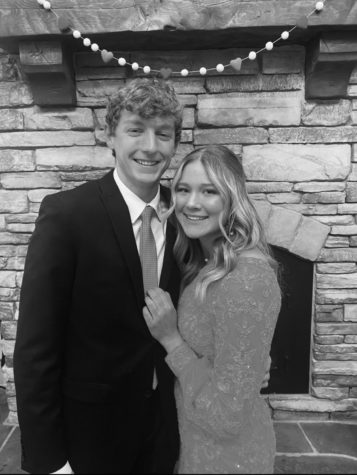 Juniors Jacob Hodges and Josie Linford got all dolled up and danced the night away together. After the dance, their group went to the Fun Zone and hung out for the remainder of the night. "We went to the Fun Zone after the dance, and it was definitely my favorite part. We all just hung out and had a really good time," said Hodges.
Along with Josie and Jacob, Maddie Hale and Kaden Rainey arrived at the high school ready to party. Hale always has a great time at dances and loves being able to see all her friends and enjoy the music. "I always have fun at dances, seeing everyone there and just getting in my feels during the slow songs, but jamming on the hype ones is such an amazing feeling," said Hale.
Faith Shaw and Sharon England got together with a group of friends and had a wonderful night. "This was my first dance just going with some buddies, and it was such a fun time. We had just gotten back from a track meet, and I had to leave right after, so we didn't get to hang out, but it was still really fun," said Shaw.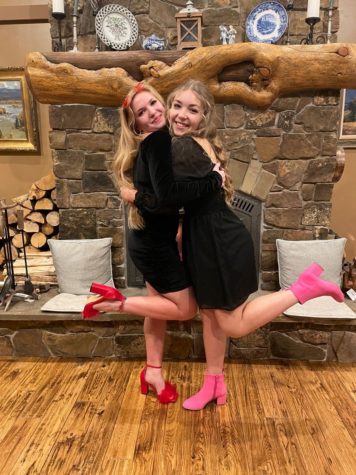 These dances provide a great opportunity for the student body to come together and leave it all on the dance floor. Whether they were dancing with their dates or with friends, students had an amazing time at the Sweethearts Dance.