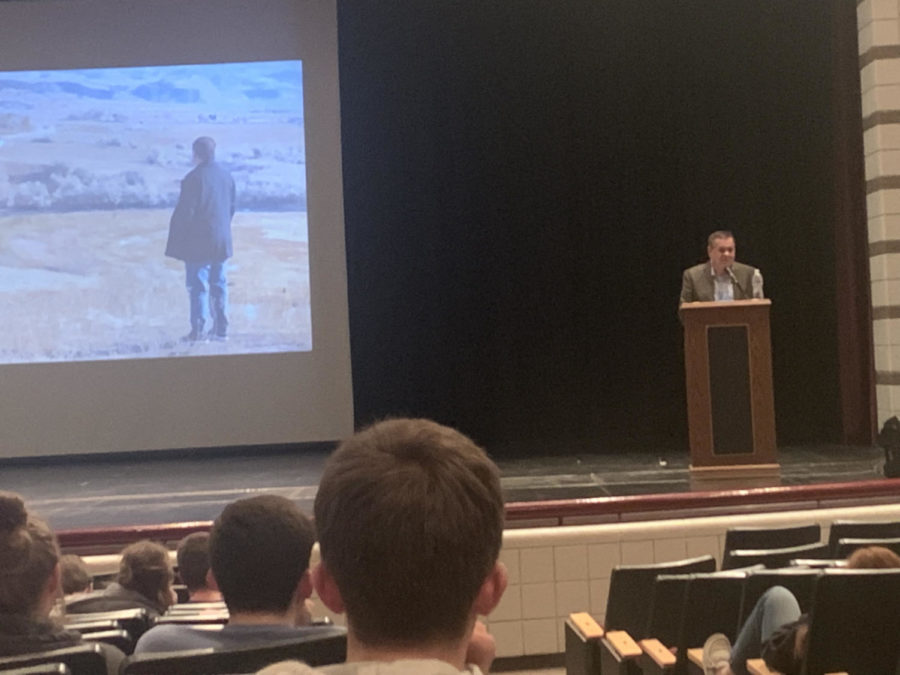 On Thursday January 20th, Mr. Darren Parry visited SVHS to speak to the upperclassmen of the school. Mr Parry is the former chairman of the Northwest Band of the Shoshone Nation, an educator, and a recipient of the Esto Pepetua Award from the Idaho State Historical Society for preserving and promoting the history of Idaho.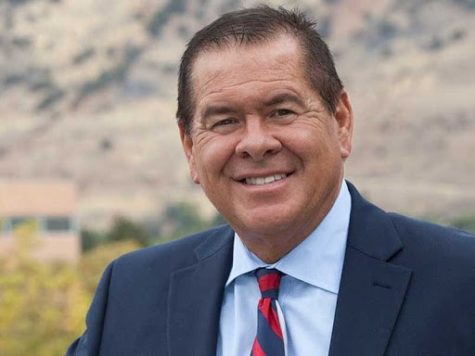 Ms. Stauffer and Mr. Parry met last year when she was creating a learning experience with some adults and wanted to learn more about the Bear River Massacre. After seeing him on the Northwestern Shoshone Band website, they met at the massacre site and became friends. He agreed to come talk to the juniors and seniors of SVHS.
At the assembly, Mr. Parry talked about the Bear River Massacre that occurred at the Northwestern Shoshone winter village Boa Ogoi on January 29th, 1863. It was the largest massacre of Native Americans in the West. He spoke about his personal relation to the massacre and his people, emphasizing the importance of sharing the true story rather than how history has portrayed it . "I myself appreciate hearing the perspective of indigenous peoples and the stories that we do not get from textbooks," said Ms. Stauffer.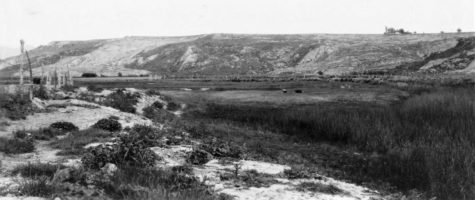 Senior Kamryn Jenkins found Parry's words "interesting" while fellow senior Kylie Edwards thought the assembly was "beneficial."
Many students appreciated the opportunity to learn more about an event this big and this close to where they live. "It's crazy how much we don't know and even crazier to learn what's true and what's not true," said junior Lyndi Erickson.
History teacher McKay Young appreciated what Mr. Parry had to say and thought it was very beneficial for the activist to come and talk about his experiences and perspective of the Shoshone with the school. "I have spent years teaching about Wounded Knee and Sand Creek,and had no idea there was a more deadly massacre here in our own backyard," said Young.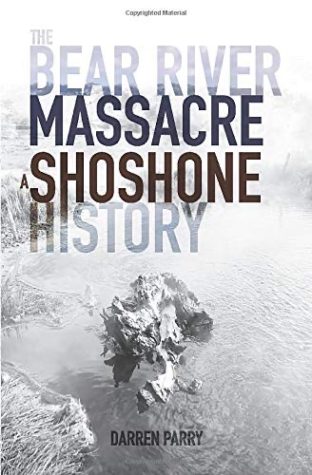 The assembly shined the light of truth on a devastating massacre and dark time from the history of the Intermountain West. Hopefully students can continue to seek the truth and show respect towards the history of this area and the people who have always been here.