Braves Get Ball Rolling in Riverton
Once winter arrives, the Braves get excited to get back out on the basketball court. The boys are eager to recreate some the success they had last season and add to it this year.
The team had their first tournament on in December 9th through the 11th in Riverton, playing teams from the east side of the state. They played East, Central, and Sheridan.
Unfortunately, these matchups brought more experience than victory, but experience is vital to growth and team chemistry. "This weekend we went 0 and 3, but we were neck and neck with some of the top teams in the state. We are in good position and the team is gelling and playing together. I'm excited for the rest of the season," said junior Taft Mcclure.
Only one varsity starter, Kortland Hilton, returned from last year which means it might take a little longer for the new starters to get used to this speed of play. Luckily, most of the other varsity players got some varsity playing time from last year, so playing at prime time is not new to them.
The first Riverton tournament identified some things the team needs to work on going forward. "We got to see what we are good at and what we need to work on," said senior Dylan Johnson.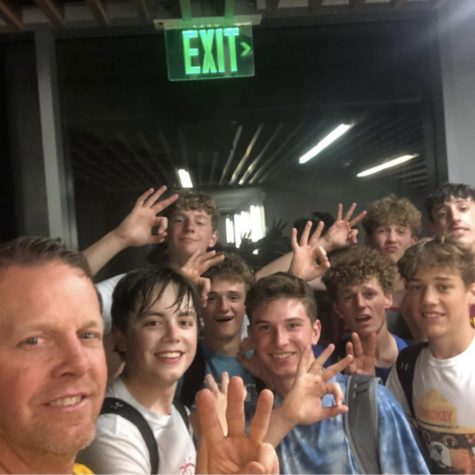 This tournament excited the team for the season in front of them. "I am looking forward to progressing throughout the season with the team and making some awesome memories with them," said junior Croix Jenkins.
This first tournament will not define this team or how their season will play out but it got them started on what will hopefully be a successful year.