Winter Formal Day Dates Get Exciting
One of the fun things about big school dances is the day dates that happen before the lights go down and the music comes on. Some kids decide to daydate while others are fine with just going to the dance. Those who made day out of the recent Winter Formal dance decorated gingerbread houses, went to the hot pools in Astoria, tried to get out of escape rooms in Idaho Falls, and went RZR riding and ended up getting stuck and needing to call search and rescue.
While some daters think day date are too hard to plan and pull off or cost too much, others enjoy them and say it is their favorite part of the dance. Sadie Hulse and her group ended up making ginger bread houses before the dance and watching a movie after it.
"I had a really fun time with my group and the day date. We made gingerbread houses, and I definitely think that mine and my date's was the best," said sophomore Sophie LaMunyon.
One group of sophomores decided they wanted to go up to the south end and ride RZR's. Little did they know that they would end up calling search and rescue to come and save them. "I was having the time of my life until we got stuck and had to hike to get service to call our parents, and search and rescue," said sophomore Josie Foster.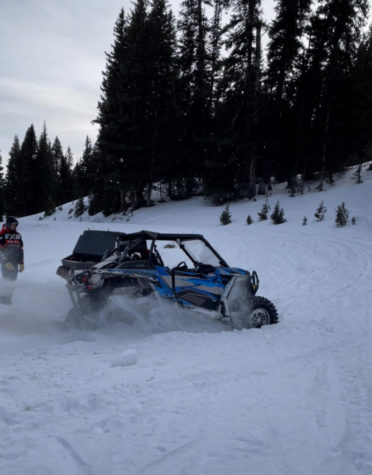 Some students all they look forward to the day dates while others hate them, but they are way to make a memorable date more memorable.