Science Student Visit Loveland Living Planet Aquarium
Every year the zoology classes take a trip to the Loveland Living Planet Aquarium in Draper, Utah to look at all the different creatures on display, learn something about them, and have some fun in the process.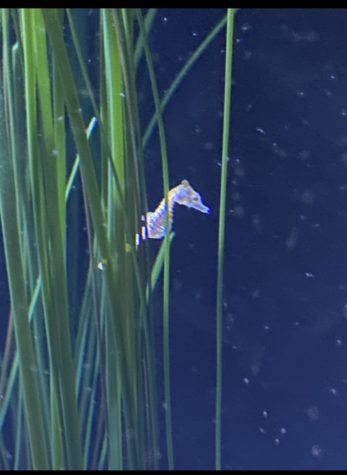 "It was pretty fun once we got there. The drive there and back really was not as fun as I thought it would be," said senior Molly Doss.
The annual trip gives students a rare opportunity to get out of class and out of the valley during the school week. "I had so much fun. I did not have to go to school that day, my absence was not counted and I got to look at animals and hang with friends the whole day and eat at In-n- Out. What's not to love about the trip?" asked senior Karlee Cassity.
Mr. Blake Peterson chaperoned the trip. "It's cool for kids to be able to see a lot of animals that we talk about in class that we wouldn't see any other way. The students always seem to have a fun time," said Peterson.
Although some students could have passed on the bus ride, the chance to travel, socialize and learn was one many students appreciated.