399 Grizzly, Cubs Causing Trouble in Teton County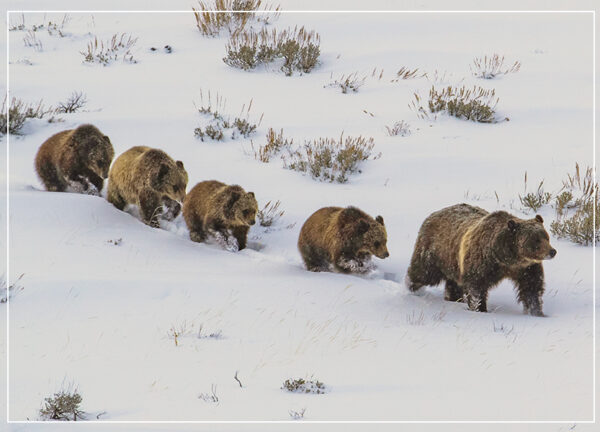 Sometimes when hunting or hiking, locals see a black bear and may take a picture. But if they were to see a grizzly, panic may ensue.
Usually people in this part of the state do not worry much about grizzly bears; however, over the past few months a bear known as 399 Grizzly and her 4 cubs traveled out of their usual territory. She is a 25 year old grizzly and has lived in Yellowstone National Park her whole life, but this past hunting season she moved just north of Jackson and started to cause problems in the Jackson community.
The bear and her 4 cubs have started to move onto hunting property just next to the Fall Creek feed ground. This area has never been affected by grizzlies before, so this was a big eye opener to outfitters and local outdoorspeople. Vice principal Kori Hokanson said, "This is the first time in more than 10 years that I have not hunted up there, and I think that if these grizzlies happen to find a home there, more people will also start to come into this area just to see the grizzly."
Becoming a huge problem, 399 is getting comfortable being around humans, and she is teaching her cubs the same the same comfort. Bears should not feel comfortable around people; when they do, dangerous encounters occur resulting in injury or death for the people and certain death for the bear.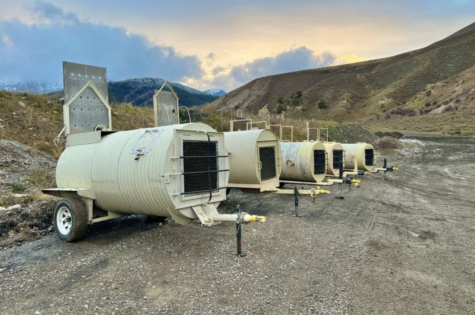 These 5 bears have been most active throughout the night. Not long after they were caught by Teton County Sheriff department cameras walking through a parking lot not even two blocks away from town square in Jackson!