Need for Decision Stressing Seniors
At this time of year, many seniors find themselves making decisions about their future plans. Making these decisions at 17 or 18 years old is tough for these young adults. They feel pressure from families, friends, and society to make the "right" decisions. This pressure can cause a lot of stress for these young adults.
Despite the difficulty of making plans after school, graduates have help. Representatives from colleges, military, and other reaches of life come to talk with students about their future, providing plenty of opportunities for students to explore different plans and career paths. Another resource at the high school is counseling secretary Heather Warren who regularly sends emails to students about scholarships, colleges, and available job opportunities.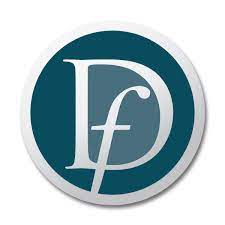 One of the biggest scholarship opportunities for seniors is the Daniels Scholarship. SVHS has been home to several recipients of this scholarship in the past with many hopefuls applying for it each year.
Even with these resources, many seniors feel a lot of pressure to figure everything out. "It is stressful because of all the options and things you can do," said senior David Hutchinson. For years college has been the destination for seniors wanting to start a good career, but times are changing. "I plan on going to a trade school over a college," said Hutchinson. 
Some seniors plan to graduate early in order to work more before shipping off to college. "Planning for my future is the most stressful thing I've done as a young adult. It is stressful because it gets pushed on us by adults and puts into perspective the hardships of being an adult," said senior Lilly Fisher. 
Many seniors are fearful that something will come along and mess up their plans, which causes more stress. "If something happened to mess up my plans first I would probably cry, and then ask someone for help for the next steps and a solution" said fisher. Even with little mess ups here and there, seniors are finding ways to work around them. 
Stress does not bother all seniors. "I've been planning since middle school, so it is not very stressful," said senior Molly Doss. There are a handful of people who have had their plans set in stone and have less worry in their senior schedule. "I've applied for two colleges and two scholarships," continued Doss. Seniors are encouraged to apply for as many scholarships and colleges as possible; however, when students have their hearts set on certain plans, there is nothing that will get in the way of them reaching their goal. 
With all of the pressures of planning the future, it is important for seniors to take time to think about what they want and what will be best for them while remembering that there is always time to figure things out. Even if there is a bump or two in the road, seniors will keep working towards their goals and accomplish many things in their lives.