Rittenhouse Trial Catches Attention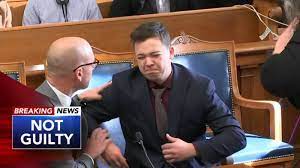 On August 25th, Kyle Rittenhouse shot 3 people, killing two and injuring one, in Kenosha, Wisconsin during a Black Lives Matter Protest. This protest was in response to police shooting African American Jacob Blake.
This may sound like old news, but the trial of Kyle Rittenhouse recently brought this case back into the spotlight.
In August reports of another unarmed black man, Jacob Blake, shot by police sparked the expected protests. Blake was shot 7 times by Kenosha officers on August 23rd of last year. This case resurfaced because President Biden, acting on a campaign promise, wanted further investigation. Vice President Kamala Harris called the officers to be held to account for their actions.
Blake did have several warrants out for his arrest, including disorderly conduct and third degree sexual assault. Although Blake did not have a gun when confronted by the police, he did have a knife.
Eighteen-year-old Kyle Rittenhouse decided to take action and protect some of the local businesses that he cared about during the riots in Kenosha. He said he planned on protecting these businesses with a firearm. His presence drew attention from the protesters. He was attacked and hit in the head with a skateboard, knocking him to the ground; professing self-defense, Rittenhouse shot the assailant. After this, another person came after him, so he shot him too. When a third person, this time with a gun himself, confronted Rittenhouse, he shot the gunman, injuring, not killing the third victim. Someone caught the entire thing on camera.
Rittenhouse was  acquitted on all charges by a jury in the Kenosha County Circuit Court on November 19th. The verdict  garnered attention from almost everyone.  Celebrities tweeted their opinions, memes appeared on instagram, and Facebook moms shared their opinions.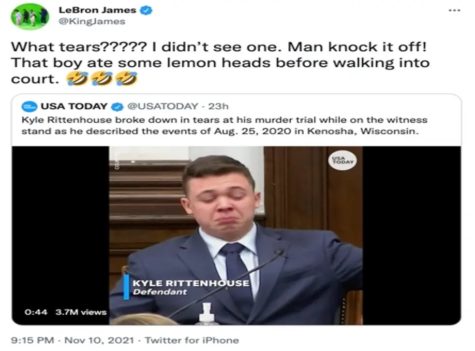 Some thought the defendant was justified in his action. "I don't think there was a more clear cut case of self defense in history. I don't think they should have brought the trial in the first place. The prosecution was a joke," said senior Nick Jardine. 
Others question Ritennhouse's innocence. "I didn't think it was fair at all. If he's able to get off with owning a gun illegally and killing two people and wounding one, why should all women who had probable cause to kill their rapists and traffickers have to go to prison if he didn't?" said senior Morgan Scaffide.
Guilty or innocent, the Rittenhouse trial—like so many events of the last couple of years—reinforced the political division that continues to characterize the country.