Wrestling Team Starts Quest for 7th Straight Title
The Braves have a great history, dominating 3A wrestling for decades. The team will try to continue that dominance starting the 3rd week of November by winning their 7th straight state championship.
Wrestling has a long-standing tradition of excellence with multiple generations wrestling for the Braves. Senior Zac Patterson, who will wrestle at 182 pounds this, is following in his dad's footsteps. Coach Patterson wrestled for SHVS from 1987-1991. "As long as we stay healthy and keep working hard, I can see the team winning state again, as well as some other big tournaments. Personally, I am hoping for an undefeated season and a state title," said Patterson.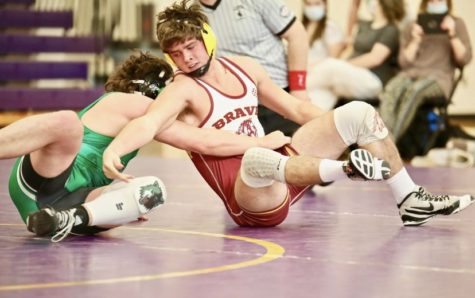 The wrestling team has been preparing for this season with open gyms and camps. In June the team traveled to Salina for a three-day camp. At the camp the boys had the opportunity to compete against other schools around the region. The camp helped to keep the boys focused on wrestling amidst summer activities and other sports. Junior Mckell Merritt plans to wrestle at 145 or 152 pounds. "Salina was a good camp. It was fun to hang with the boys and sneak out to the pool at one in the morning," said Merritt.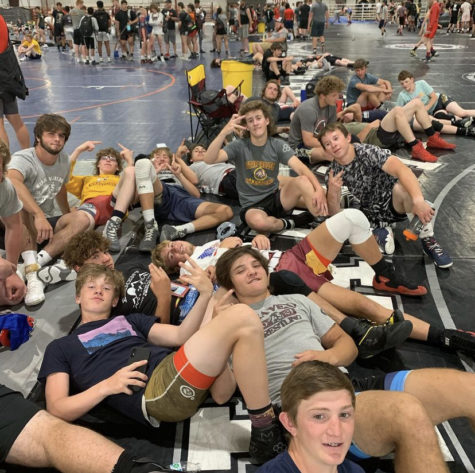 The team has much to achieve; however, each wrestler has his own individual goals as well. One hundred fourty-five pounder and junior Izaak Nield  hopes to finish his season in Casper. "As a team we are wanting to achieve our seventh state title in a row, and personally, I want to go to state with the team," said Nield.
Goals are essential to help the team do their best and compete to get better.  "As a team we want to win another state title, and for myself  I want to place higher than I placed last year," said senior Kysen Hebdon.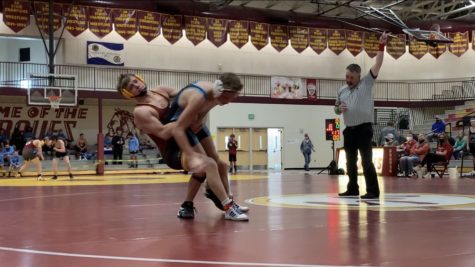 This wrestlers will compete for the first time this season December 10th and 11th at home, one of two home meets the team will host. This is a great opportunity to come out and support our boys in their matches. Make sure to mark your calendars for the first meet and show up in all your superfan attire and help the Braves get a good start on their 7th straight state title.