Artists Back Touring Again After Covid Hiatus
Many students go to concerts for fun, and luckily there are many venues not too far away where students can go listen to and see some of their favorite artists.
Teenagers love to listen to music, and hearing that music live can create an unforgettable experience. Some of the most popular places to attend concerts are Salt Lake, Boise, Pocatello, Las Vegas, and even Idaho Falls. The most popular concerts that students have attended recently are country music, partially because there are so many country artists that tour in this part of the country.
Recently junior Ali Kilroy went to the Kane Brown concert at the Vivint Smart Home Arena in Salt Lake City, Utah. "Kane Brown put on a nice performance, and he was not too bad to look at for a couple of hours," said Kilroy.
Kane Brown is an American singer and songwriter of many familiar and popular songs. He not only created and performs country music, but he also collaborates with pop artists to produce upbeat songs. Brown has been on tour since December 2021 and plans to tour till Febuary 2022. Senior Kamden Johnson also went to this concert. She said, "All the different lights were way cool, and it made the whole mood much better."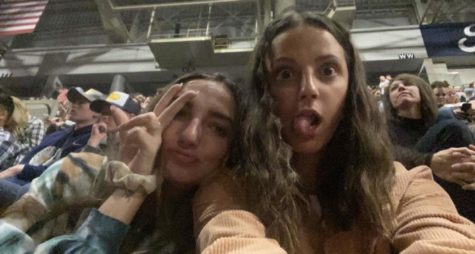 Concert goes try to get as close to the stage as possible where they may even be able touch the singer, although most of the time it costs extra to have that opportunity. Junior Lauren Erickson recently went to a Jeremy Zucker concert. Jeremy Zucker is a pop aritst that usually writes more sad music than happy and upbeat. Almost any student knows who he is because his music is good to scream to in the car or even listen to while laying in bed. "My favorite part about the concert was that me and Kendyll got almost to the front, and she got on my shoulders and Jeremy Zucker noticed us," said Erickson.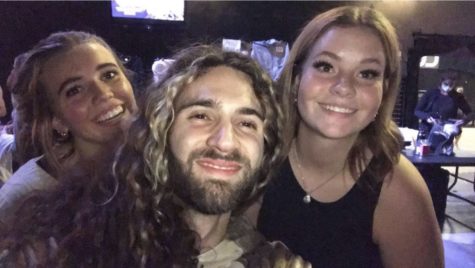 Covid-19 shut down everything, including concerts, forcing artists to reschedule their tours. Now, many of them have gone back on tour making for lots of upcoming concerts. This coming summer many popular will perform throughout the region, and many students will be in attendance. Now is a great time to start deciding which concerts to attend and getting tickets before they sell out.