Students Leave School Lunch Behind
For many students, lunch is the best part of the day. While some students choose to eat a school lunch, the more popular choice for students, especially upperclassmen, is to get lunch off campus. Because of this, the cafeteria is normally mostly occupied by younger students who can't drive.
"I always leave for lunch," said senior Mason Hutchison. "It's just better food than school lunch in my opinion." Many students seem to agree that leaving for lunch is the better option for several different reasons. "School lunch is pretty good, I just don't like waiting in the lines," said senior Karlee Cassidy.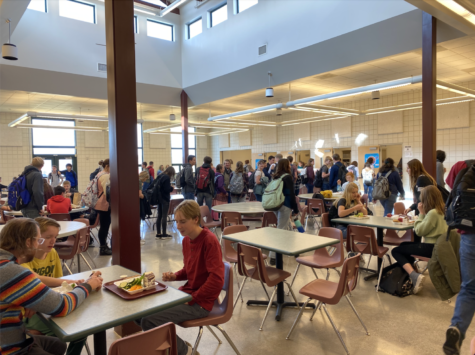 On the other hand, school lunch is still a convenient option for some students. One reason that some students may choose school lunch is the newly designed schedule, which shortened the lunch period. "We just don't really have enough time to go anywhere," said Senior Daxon Gilbert. Another aspect of school lunch that many students like is the price. "It's nice to get school lunch sometimes when I don't want to pay for food somewhere else," said Karlee Cassidy.
Whether they choose to eat it or not, every student has their preferences and opinions on school lunch, and as long as hunger is a thing, those opinions will remain.