School Lunches Hampered by Time Constraints
Students all over the school have their own opinions on school lunch. Whether it be on if it's too little, too much, or they just do not have enough time to get the food before it is all gone.
"I normally go to places outside of school because I never have time to wait in line and eat," said senior Molly Doss. Many other students feel this way, but with the new schedule change, lunches are shorter and students understandably do not have enough time.
The lunch ladies spend time every morning to make lunches. They have four grades and two schools for which to make lunch and breakfast. And with the big class of freshman that just came in this year, it cannot be easy for them.
"A lady comes in at 7:30 to prep for breakfast, and the other ladies come in at 9:30 to make lunch for both SVHS and Swift Creek," said one of the schools hard-working cooks. The lunch ladies go through a lot to prepare for the food they have to make for all the students. "We do freight twice a week," she continued. Freight is not an easy thing to do. Let alone twice a week.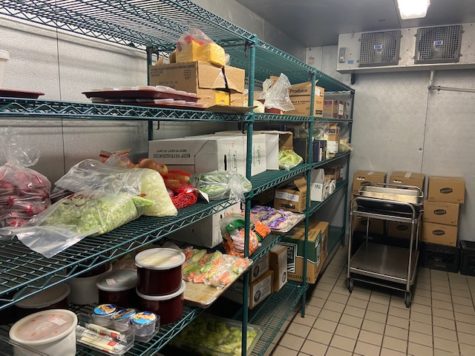 Despite the hard work and the good food that results, students still choose a quicker route to lunch on many days. "I get what the lunch ladies do, and I'm grateful they make the food, but sometimes I do not have the patience to wait in line for food that might not fill me up," said Lilly Fisher.
The cafeteria is only so big, and the lunch ladies can only prepare food so fast. With over 700 students in this school alone to cook for, waiting a short time for lunch seems reasonable. Even though the lunch time is short and might not be long enough for some kids, the lunch ladies do what they can. Most students are satisfied whenever they get school lunch.