Summer Jobs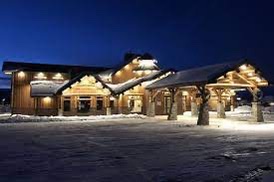 If all work and no play makes jack a dull boy, no wonder so many students came to school grumpy this fall.  Most students here at SVHS have to work most of the summer to earn money for their wants and school clothes.  There are always plenty of jobs around the valley over the summer that many teenagers are willing to work.
Sophomore Bailee Kallgren worked at Cedar Creek Grill all summer long and during the school year when he isn't playing sports.  He liked it and will go back next summer, even though he only had a little bit of free time for football.
Some students got outside to make money. Sophomore Kanyon Herd worked on a ranch in Thayne for the summer but won't work there during school. It was just a summer job.  He really enjoyed it and plans on working there again next summer, as it left plenty of time for him to do other fun things this summer.
SeniorDeven Thompson also enjoyed the great outdoors working for the Lincoln County Weed and Pest for the summer months. He is not planning on going back next summer, but he did have time to do other things than work.
Junior Lauren Erickson worked on getting a good tan as a lifeguard on Star Valley Ranch.  She hasn't decided if she'll go back because keeping kids safe from drowning didn't leave much time for fun.
Some other students got jobs that involved doing a mix of things. Senior Kassidy Cooper worked two jobs this summer, one at the Kodiak and another the Pop Shop. Although she will continue to work at the Pop Shop during the school year, she is not planning on working the same jobs next summer, even though working both jobs did leave time for her to do other things.
Senior Harrison Hoopes worked at Battleson Brothers for a summer job. Even though the manual labor was tough, he did have time for lots of fun and hasn't decided if he'll go back to the same job next year.
Junior Josie Linford spent her summer working with man's best friend as a dog groomer. She really enjoyed it and plans on going back next summer as it was a fun job that left her lots of free time.
Teens worked many various jobs over the summer.   Make sure to start looking early this spring for the right fit for a summer job since the good jobs go fast. Also, remember to leave a little time to have some fun.