Kids Take Summer Trips out of State
Although most of California and Utah wanted to come visit here in Wyoming over the summer, most locals wanted to get out and go other places. As Students and teachers from traveled out of state they shared some of their best experiences.
"My family took a trip to the Oregon Coast over the summer, and my favorite part was deep sea fishing," said sophomore Kammi Merritt. Other students went on similar trips and also enjoyed deep sea fishing. "I recently just went to Texas and fished for sharks, and that was a cool experience," said junior Croix Jenkins.
While student summer tourists were enjoying the warm weather and water,  Mr. McKay Young took his family to the east coast, mixing business and pleasure.  Young took a summer camp director job as the head of the boys. "Most of my days were spent pulling water skiers, wakeboarders, and tubers behind motor boats," said Young. He also got to spend lots of time with his family. "In all we visited over 20 states, Washington DC, and Canada (for just for a moment while we were on a boat at the base of Niagara Falls). Our favorite part was seeing so many places together as a family. The road trip home took us over 60 hours in the car. My kids got to meet other kids from all over the world and have some pretty unique experiences."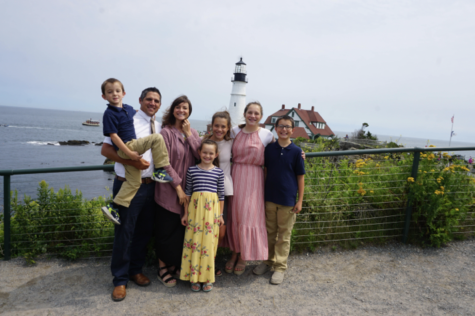 Now that Labor Day has come and gone, many families will start to settle down into jobs and school as winter approaches, but the memories of sun and different place with stay with them over the cold months ahead.