Rigby Shooting Brings National Problem Close to Home
The school shooting in Rigby, Idaho on May 6th brought a national problem close to home.
A Rigby female middle school student opened fire on two students and a teacher that morning, was disarmed by a teacher and quickly arrested while the rest of the students and teachers swiftly escaped to the near by high-school.
Rigby's close proximity to Star Valley had many parents and teachers around the valley imagining the worst. "We need to start doing drills to make sure kid know what to do in an active shooter situation, and the Rigby shooting is crazy because it's a little close to home for my comfort," said Mr. Guild.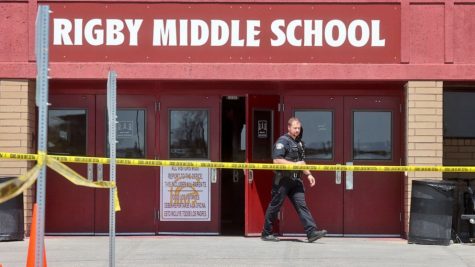 After the many mass shootings over the last several years, many wonder what can be done to stop the problem. Many also blame gun accessibility for the problem. "We should build a safe environment for all kids and build good relationships with our students as teachers. I don't know a lot about the shooting, but it's scary for me," said Mrs. Call.
Close to home or not, eople will continue to worry as long these types of events keep happening.