Skills USA Competes at State Competition
As activities continued to take place as usual throughout the year, Skills USA also competed in Casper at their state event.
Skills USA is a National Organization which gives students experiences they need to get into the workforce. "We focus on community service and helping kids develop skills they need to be successful after high school" said advisor Tyson Balls.
Thirteen kids participated in the program:  Kaiden Heiner, Jason Heiner, Ryan Heiner, Cadence Truchot, Paysen Robinson, Ben Smith, Josef Scherbel, Ben Bateman, Ruby Rammell, Maggie Daniel, Jenna Young, April Davis, and Onnika Olsen. They all competed at state and did well in their respective events.
Gold Medals:
Maggie Daniel and Jenna Young- Additive Manufacturing
Ruby Rammell, April Davis, Ben Smith, Cadence Truchot- Health Knowledge Bowl
Kaiden Heiner and Jason Heiner- Mobile Robotics
Silver Medals:
Onikka Olsen- Commercial Baking
Ben Bateman- Job Skill Demonstration
Josef Scherbel- Prepared Speech
Josef Scherbel- Technical Drafting
Bronze Medals:
Ben Bateman- Carpentry
Cadence Truchot- Early Childhood Education
April Davis- First Aid/CPR
These students competed against other kids from across the state in a wide variety of categories they chose from. Junior Onikka Olsen said, "My favorite part of skills USA was probably my baking competition. I placed second in it, and won some pans which was pretty cool."
Cooking was just one of the categories members competed in.  "I was able to compete in CPR/First Aid, Quiz Bowl, and Health Knowledge Bowl," said junior April Davis.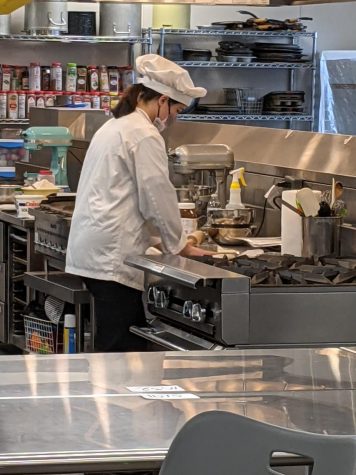 Some members even had some funny stories to take away from skills. One of those is when the team went to the Health Knowledge Bowl and were not really prepared. They needed a calculator, and a black pen. Luckily, one of them had a notebook in their backpack, but, none of them had a black pen. "We ended up using black eyeliner as a pen for the first half of the competition. We had a blast and laughed the whole time!" said April Davis.
Another funny story happened when the team went to Buffalo Wild Wings and all tried their spiciest wing, the California Reaper. "It was painful, tasted disgusting, and honestly ruined the whole meal but lots of us tried it and it was fun!" said senior Ben Bateman.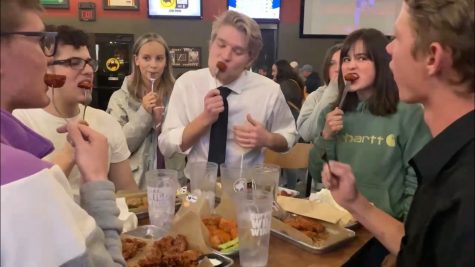 Skills USA gives students a bunch of  great experiences, good memories, and relationships along the way.  "Next year we will be out of the covid protocol, and we will be able to take more students to state, so we will be holding some informational meetings at the beginning of the school year next year," said Balls, so anyone interested can talk to Mr. Balls or Mrs. Taylor.