New Library Furnishings Add Comfort, Style
Some students go into the library maybe once a year, so they might not know that there has been new and improved furniture added to the library.
Media Center patrons might be used to the old tables and chairs in there, but now there are new, sophisticated, and comfortable furniture to make the library feel more like home. "The old furniture was from the old high school, and they were just getting icky," said librarian Mrs. Suloff. She decided it was finally time to get rid of the old and bring in the new.
Students go into the library for their online classes, to read a book, study, eat lunch, or even just to hang out with friends. The new furniture makes all of those experiences even better. "The new furniture is all the same color now which is really nice. It just looks better, and more up to date," said Suloff.
The library now looks all put together, and way better than it did before. McKenna Frazier said, "I go into the library a couple times a week for a few classes, and I love the new furniture. It gives the whole place such a better look and I love the upgrade."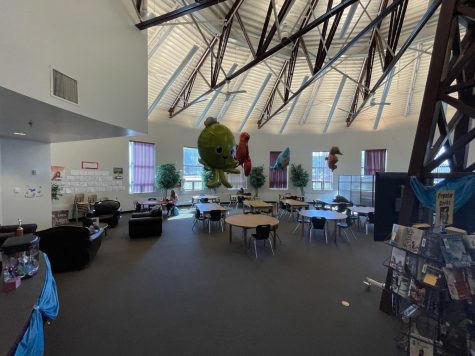 Not only does the new furniture look better, but it also feels better as well. Mrs. Suloff explained how she wanted an environment that feels like home. We are used to sitting in uncomfortable desks all day, so she wanted something that would feel comfortable and inviting. "We just needed a good place to sit and relax and work. We are used to hanging around on a couch, so why not have it here too?"
This is exactly what the new furniture is accomplishing.  "I think it adds a lot of personality to the library and makes it a more comfortable yet learning environment. I'm in the library a lot actually because I work on my online schoolwork in there," said sophomore Lauren Erickson.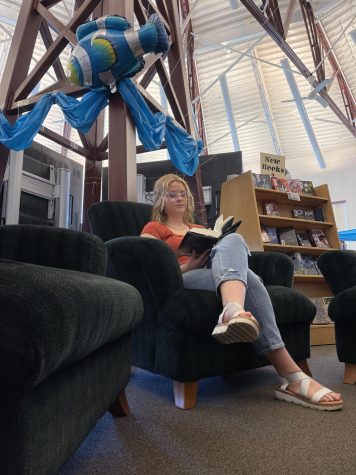 As Mrs. Suloff said, "The new furniture just makes it a better place all around."  So, if you get the chance, stop by the library and see for yourself.