Horn Hunters Hit Hills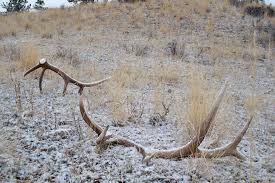 Easter egg hunting ended in April, but a much more important kind of hunting started on the first of May.
Hunters in Star Valley look forward to horn hunting during early mornings in May. People of all ages hunt for horns hunting using all sorts of transportation. Some ride horses or a four wheeler, and others just set out afoot and hike.
Stoker Neuenschwander headed out on May 1st on his four wheeler. "May 1st is my favorite time of year. I finally get out from being cooped up all winter and find a lot of good sheds. I especially enjoy it because I get to go out with my friends and have fun."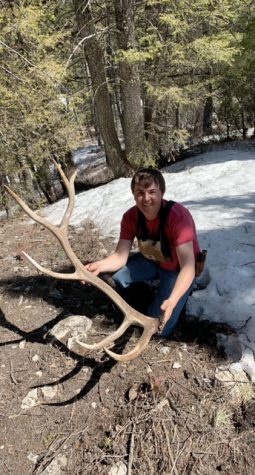 Another avid horn hunter junior Tate Frome said, "Horn hunting is my favorite. I go out with my friends and enjoy the outdoors, seeing cool country and finding good sets of horns all the time."
Horn hunting goes way back to the early days hunter would use the shed antlers for tools; now it continues to be a big deal for the money that comes from finding good horns. The 2021 horn prices range anywhere from $9.00 to $16.00 per pound according to the Petskafur website. Those prices may seem cheap, but for horn hunters like Tristan Kleeman and Kolter Merritt, two boys who live and breath horn hunting, it pays very well.
"On an average day of picking up bone, I can get anywhere from 50lbs to 100lbs of horns, so the money adds up very quickly, and I get a lot of money from doing something I love," said Kleeman.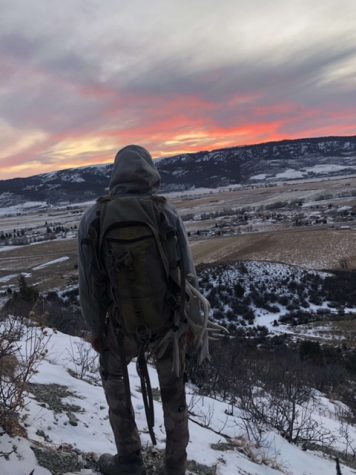 Horn hunting is a fun, sometimes profitable tradition for anybody with the ambition to hike or ride to where the bones lie.