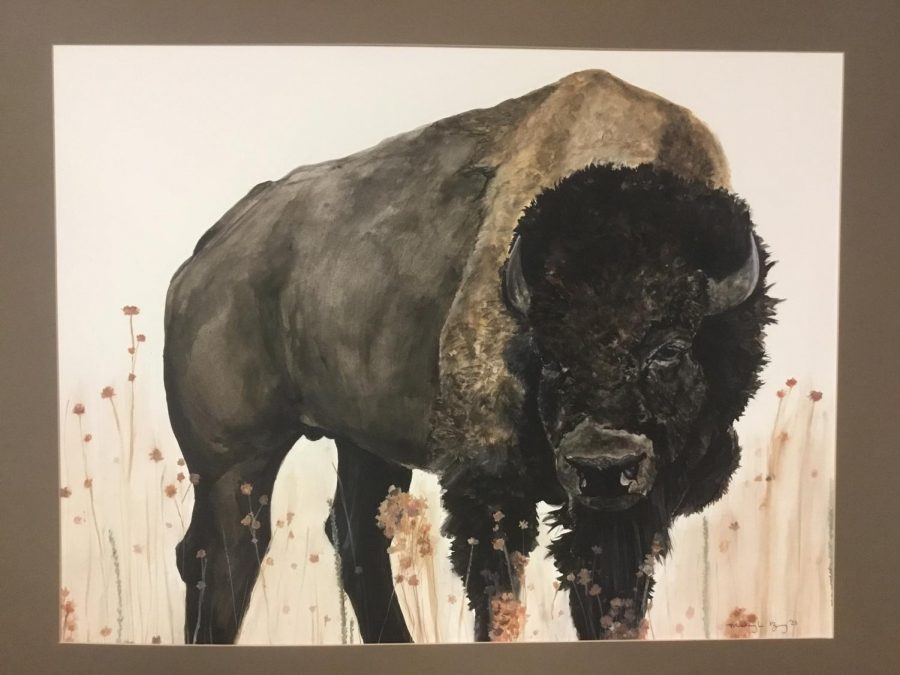 A freak May 6th accident on a soccer field in Jackson ended with goalie Ethan Nelson being life flighted to a Pocatello hospital to receive treatment for a depressed skull fracture.
Soon after many community members, both Star Valley and Jackson, came together  to help the Nelson family through this tough time by donating significant funds to a Go Fund Me account. One student and classmate of Nelson's,  Mckayla Brog, used her artistic talents to help.
In just three class periods,  Brog painted a picture of a Buffalo she donated to auction with all proceeds going to Ethan and his family.
After 48 hours, community member Dezi Haderlie bought the painting for $1,300.
"It was crazy to me when painting to see how fast it came together. I have never had a painting come together so fast. I am just happy I can help and glad I can use my talents to benefit others," said  Brog.
Nelson has since returned home from the hospital and is making a miraculous recovery.