Student Take ACT Online for First Time Ever
One of the biggest tests in a student's life, the ACT, is a nation-wide test on math, reading, science, and English usually taken by all juniors.
This year the ACT looked a little different from what teachers and students were used to. The test wasn't taken on traditional paper and pencil. Students took the test on computers instead. This marked the first year the test had ever been administered online. With the new process came new hiccups and problems, and setbacks. "The test was awful, and I hated every second of it because the computers were slow, and they were kicking kids off and making them restart," said junior Kysen Hebdon.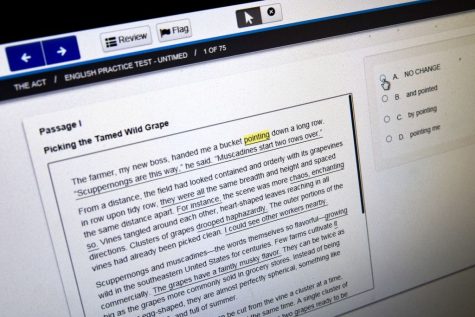 The ACT has always been a huge deal for kids considering colleges because  colleges rely heavily on the results to award scholarships and admit students. However, with recent covid rules, many colleges are not currently asking for ACT scores. This is a great thing for seniors who didn't exactly knock the ACT out of the park.