Golfers Back on Links Competing
After finishing their short season in the fall, golfers look forward to the snow melting and spring golf all winter long.
Between snowstorms, members of the golf team have attended tournaments in Kemmerer onApril 23rd and at home at Star Valley View on April 30th.
With the long winter layoff comes lots of rust on the golfers' clubs and their games, so the first couple tournaments tend to be a little rough as they try to get back their touch and tempo. " I'm just happy to be back out on the course and working on my game again," said freshman PJ Horsley. Horsely finished in the top ten despite a long winter layoff.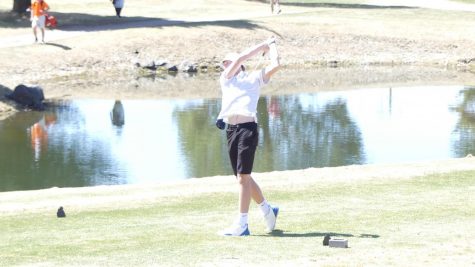 "As soon as the snow is gone, I try to get out to the course every day after school, and I spend most of my summer at the course when I'm not working," said sophomore Taylor Anderson.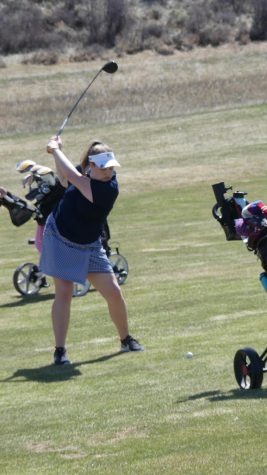 The fall golf season runs only around a month and a half  and the spring season is even shorter. Largely dependent on weather, the team many only attend a few tournaments in the spring to get prepared for the upcoming fall season."  They planned to play in Lander on Monday, May 3rd, but the tournament was cancelled due to bad weather. If weather permits, the team still hopes to play one more tournament in Green River on Friday the 11th.
Hosting a spring tournament gives Coach Fullmer a chance to let senior golfers have one last Hoorah on their home course. They were happy to get out there and see some friends from different towns in Wyoming. "I loved playing in one last home tournament. I got to see some friends and play as a Lady Brave one last time," said senior Taylor Erickson.
"Golfing under tournament conditions and the stress that comes with it is hard to emulate in practice, so even these spring tournaments provide great experience for the players," said Fullmer. As long as the sun in shining, or it at least isn't raining or snowing, the golfers will be out chasing their little white ball trying to make par.