Braves Surprise Doubters with Successful Season
The arrival of spring meant the end of winter sports. Many exciting things took place this basketball season that started with five seniors who had never started a varsity game before this season.
Thanks to a strong senior class, this year's seniors  got very little time their junior year. Starting on the big stage was definitely new to these five gritty seniors, but with help from their junior classmates, this team showed a lot of people how good they were and shut up all the haters. "I'm gonna miss ballin with the boys , and my favorite part of state was beating East even though people thought we couldn't," said senior Tristen Kleeman.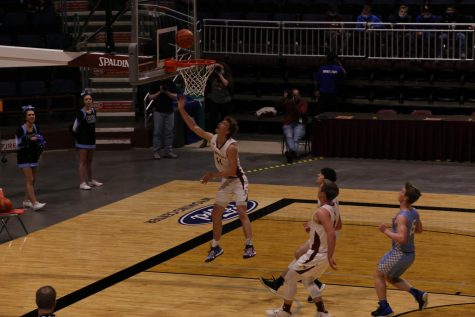 Many doubted this team's ability to win at the state tournament, but by beating East in the first round they advanced to the second round where they lost to Thunder Basin. "Beating East and stopping Gradyn Buell [Cheyenne East player] was the highlight of my tournament experience ,but I'm gonna miss going on these trips with the boys when I'm gone," said senior Zach Johnson. The Braves then had to face Gillette in their finals game where they ended up short to claim fourth at the state tournament.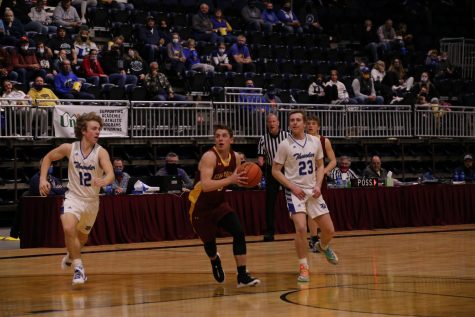 As the winter ended, replaced by warm spring weather, the Braves basketball program showed once again that they can compete at state, even as one of the smallest 4A schools in attendance.