Students Staying Busy During Spring
Spring brings a new start. The snow melts and winter sports wrap up. Some students start up with spring sports while others find different hobbies to occupy their time. Whether it is soccer, track, music, golf, hiking, or art, students are keeping busy during this spring season.
Some athletes not doing a spring sports keep their season going with open gyms. Sophomore Lauren Erickson has kept the ball in the air at volleyball open gym. "I also do CrossFit to stay in shape, ya know?" says Erickson.
Basketball players have also hit open gym. Junior Dylan Johnson attends basketball in the morning and the afternoon. "I love basketball so it's great to get in the gym and stay busy in the off-season ," says Dylan.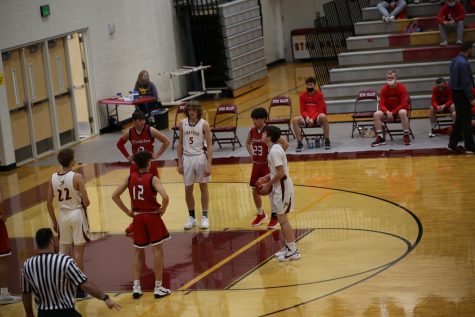 Students are also using this time to get ready for music festivals and shows. Singcopation members always look forward to and work hard for their annual spring show. Junior member Hayden Burton loves singing during the spring. "Along with soccer I participate in preparing for the Singcopation show. We put in a lot of time with early mornings and all day practices on the weekends," said Burton. With soccer, Singco, and even golf when he has the time, Burton is typical of the involved, busy student in the spring. 
Although winter sports have come to an end, the Brave Cadettes' season is just beginning. The elite dancers finished off their season with not one, but two state championships for SVHS. Coaches and participants did not stop to rest on their laurels, though. They held tryouts right after state and are now practicing daily. Freshman Aubree Hale had a great time on the team this year and is very excited for the years to come. "I stay really busy during the spring with Brave Cadettes. We practice every day, so I'm really busy," said Hale.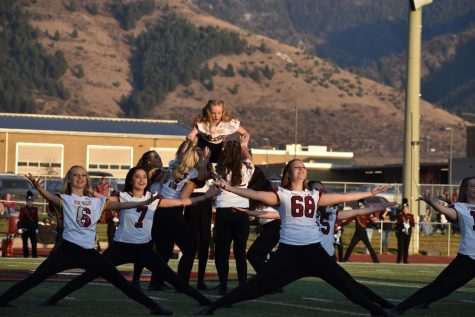 Students have kept busy with sports, music, art and many many more hobbies and continue to stay involved as spring arrives.