Wrestlers Make It 6 in a Row
The wrestling season came to an end just how they wrestlers expected: with a state title, their 6th in a row.
This is nothing new for coach Eddie Clark who is quick to point out that such results are not a given. Each season is year-long effort requiring hard work to gett the results in the end. "We expected another title all season long.We worked hard and put in the effort to get better and unite as a team," said junior Kysen Hebdon.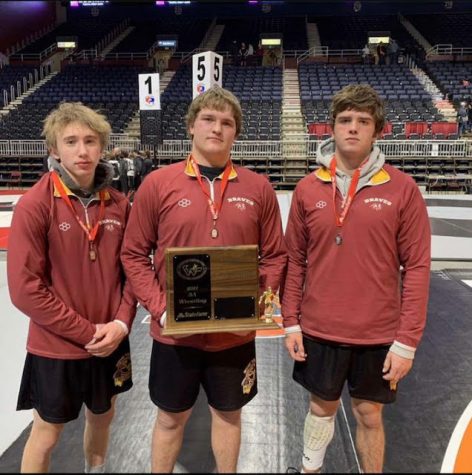 In addition to winning the state team title, seniors Haze Child and Waylon Nelson and junior Jacob Guild also won individual state titles with most of the rest of the team following up with second and third place finishes.
"I worked hard all four years of high school, and for my last year leaving a champion I couldn't be happier. I was pleased with how my wrestling years in high school have turned out," said Child.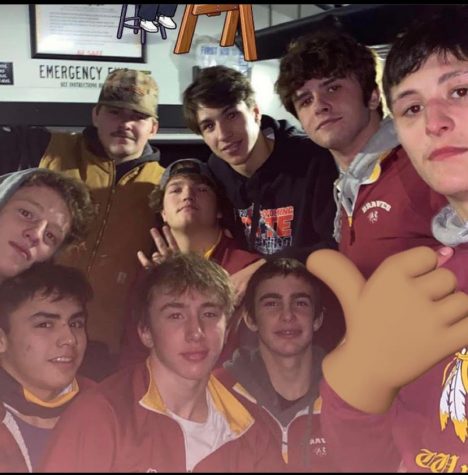 Overall, the wrestling team couldn't have asked for more from the season. Most underclassmen cannot wait to get back out there next year to try and bring home another state title.
Coaches will only get a short break before starting up the quest to win again. "I couldn't be happier with these kids and how hard they worked all season.They worked hard every day, and it shows when they come home with another state title. I'm already thinking about next year and couldn't be more ready for the season to come," said Coach Eddie Clark.
With the 2021 wrestling season wrapped up, athletes are looking forward to spring sports and hope the snow does not stay too long.