Students Look Forward to Spring Sports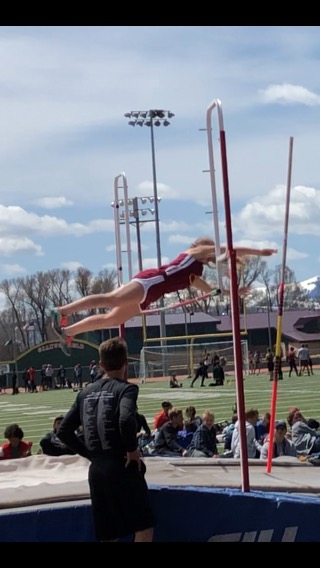 Star Valley High School takes great pride in their athletics and have always been held to a higher standard when it comes to sports. Most teams around the state resent Star Valley's traditional excellence in sports.
The school year began with many covid-related concerns about sports and if the possibility of their cancellation. Therefore, many rules were set in place to make sure sports continued as usual. Fall sports finished their season, and while some of the winter sports are still in progress, others have finished their season already. Girls and boys basketball will head into regionals and state with full expectation of getting to complete. Wrestling just finished their season with a successful state championship and a sigh a relief as they finished their season.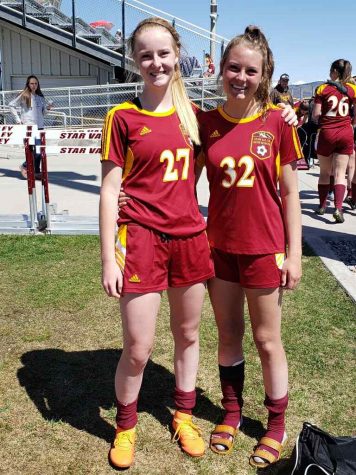 It has almost been a year since the basketball teams were sent home from state because of covid. That started a domino effect. A week later, school was canceled and everybody was social distancing. Last year the spring sports were very unlucky and got robbed of their season.
However, this year spring athletes are excited and optimistic to compete. "I'm so pumped to play soccer this year," said senior Davis Burton. "It's sucked not being able to play last year, but that just makes me so stoked to play this year."
Some seniors missed their last chance to participate in soccer or track. It was a very unlucky turn of events in 2020 for the athletes that participated in spring sports. "It really sucked not getting able to play soccer last year," said junior Gentry Hendricks. "I was super excited to improve and have a good time with my team, but I can't wait for the upcoming season."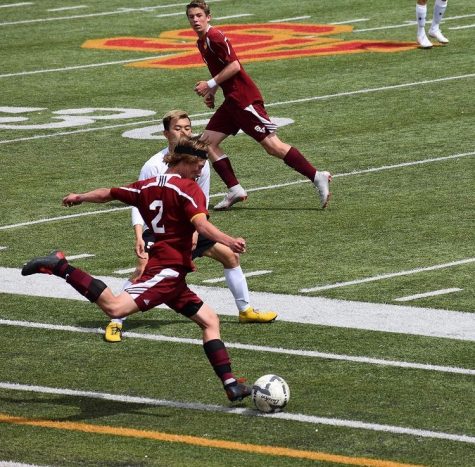 This year the spring sports are still on track to happen, which is very good news. The spring sport athletes are looking forward to being able to participate in their sport again. "I'm super excited for soccer season," said junior Mason Brown. "This will be my first season playing at Star Valley High School, and I can't wait for what the season will bring."
A downside to spring sports in Wyoming is always the weather. There is still a lot of snow on the ground during March and April, making practice difficult in cold, snowy, rainy weather; however, for these athletes it is worth it. They would do anything to be able to participate in soccer and track. "I'm excited for the tan lines and fun times, even though we play in snow storms half the time," said Junior Kimberly Choma.
These athletes are competitors and are ready for a second chance. Many of the athletes that play soccer and track do not participate in any other sports. This means they have waited a long time to play the sport they love. "I'm super excited for the opportunity to keep playing with the girls," said Senior McKenna Brog. "It will be my last high school season, and so I'm looking forward to all the fun we are going to have as a team."
Track works a lot on individual improvement, while soccer focuses on teamwork. "I really like participating in track," said junior Faith Shaw. "I am really excited to improve and get closer to my teammates."
Although last year was very tough and unfortunate, the spring athletes are excited for a second chance to compete in the sport they love.