Afton Hill Climbs Favorite on Circuit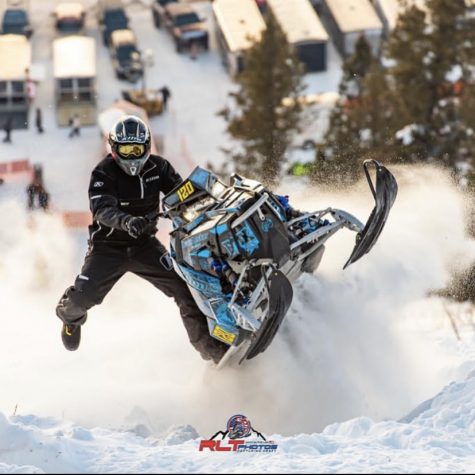 Winter may be starting to wind down, but hillclimbers are starting to move into full swing. A series of climbs are spread around different local areas during the spring months. One of these locations, Grover Park in Grover hosted the Afton Hill Climbs in February 2021 just like many many years before.
Senior Tanner Thomas competes on the circuit and competed on his home turf this spring.  "The race in Afton is the best one in my opinion. It isn't as easy as some of the other ones that are put on, but it's by far the best. There's a bunch more wrecks, and you actually have to know how to ride a sled in order to make it to the very top," said Thomas.
SVHS alumnus Cole Thomas also races. He said, "Afton's hillclimb is a lot of people's favorite. It is in a good environment, and just overall a fun race."
Afton's Hillclimb race is a very popular race. Not only do local people enjoy it the most, but  also the vast majority of racers on the circuit wold rather come to the Afton race over any other. As the race continues each year and continues to grow, it does need more spectators. So clear your calendars next winter and come and enjoy next year's 2022 Afton Hillclimbs.