Friends, Family Come Together for Super Bowl LV
The NFL season ended with the Kansas City Chiefs vs the Tampa Bay Buccaneers. We all know by now Tampa Bay came out on top 31-9 .
Everyone looks forward each year to the super bowl. Even people who don't watch football love to tune in and gather with friends to enjoy the event.
91.6 million people tuned in to watch Super Bowl LV, making it the least viewed Super Bowl in 2007.
Despite the lop-sided, eating food and hanging out with a group of friends and family was as fun as ever. " I enjoy watching the Super Bowl because my family makes a lot of food, and we relax while watching football. It's like a second thanksgiving," said senior Phoenix Merritt.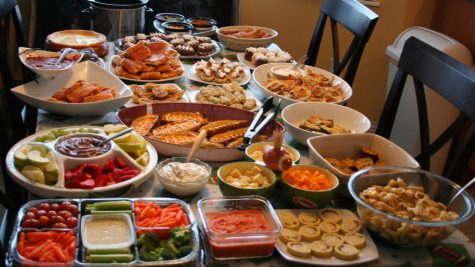 Covid-19 had many wondering if the NFL football season, let alone the Super Bowl, would even happen. A limited twenty-five thousand fans got to watch Tom Brady win his 7th ring and earn his $150,000 paycheck for winning the Super Bowl in person.
Although many hoped Super Bowl LV would be a nail biting game, the Tampa Bay Buccaneers stopped the Chief's quarterback Patrick Mahomes from scoring one touchdown the entire game. " I wish the Super would have been a little bit closer. It would have made it more enjoyable to watch, but overall I was happy to see Tom Brady win another ring," said junior JD Morris.
No doubt many did not like seeing Tom Brady win yet again, but we can all come the conclusion that he is the best to ever do it in the NFL with 7 rings on his hand and more wins in the Super Bowl himself than any NFL Team.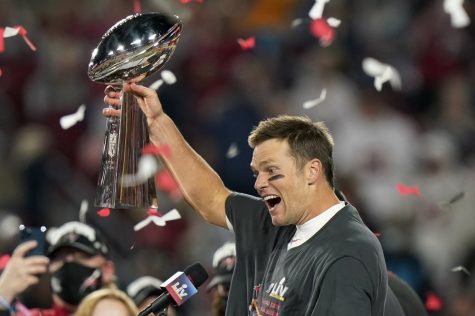 Every year fans look forward to the half time show and wonder who will take the stage. For Super Bowl LV the singer was The Weekend. People were shocked to see him at the half time show because not many people know of him, and some people don't like the kind of music he makes. The Weekend is more known for the younger generation such as Gen Z and Millenials. " I enjoyed the halftime show but I wish it would've been someone else instead of The Weekend. There is better singers, but he still did well," said freshman Porter Merritt.
People are already looking forward to the next football season and Super Bowl LVI. We will sit back and watch to see if Tom Brady can don one last ring before he retires for good.