Fun Activities Planned for Snow-Coming Week
Every year students embrace the joy of winter with Snow-Coming week. Luckily, the theme week will take place again this year, but unfortunately, because of Covid, there will be some changes.
Although there will be no  dance, activities will take place all week during Feb 16-19. SBO's encourage all students to participate in these activities.
The week will culminate on Friday night with a "big basketball game" against rivals the Jackson Broncs. "Throughout the week we are going to be doing dress up days like we did for homecoming and  have some fun new class challenges again," said SBO president Emily Strasburg.
Students will take part in "Toasty Toes Tuesday" on Tuesday and participate in a sock-sliding contest. Thursday is "Tourist Thursday" with a scavenger hunt, and on Friday, a sports day,  SBO's hope A LOT of kids dress up to super fan at the basketball game. For the big game against our rivals, the more superfans the better.
The Snow-Coming dance traditionally wrapped up the week, something the basketball game will do this year. Also in the past, students and staff have squared off on the basketball court but not this year, again due to virus restrictions.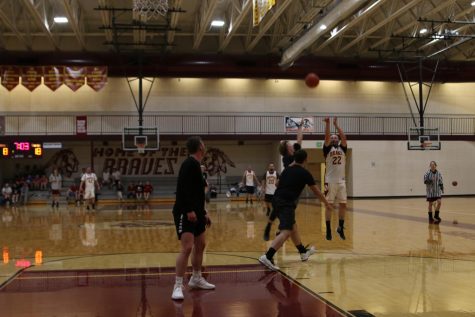 Snow-Coming is a week for students and staff to participate and have some fun. With fun activities planned, SBO's hope everyone has a good week for this year's Snow-Coming.