Besties Not Always from Same Age Group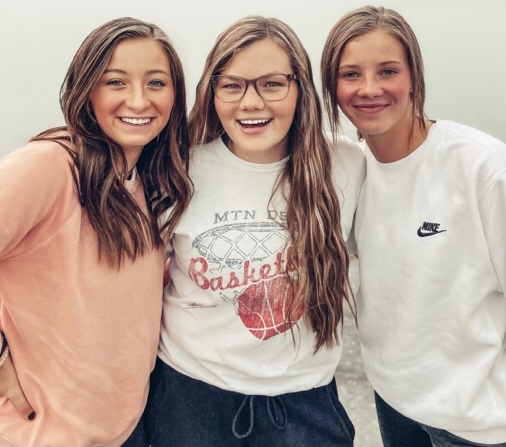 Walking the halls are students in friendships ranging from freshmen all the way up to seniors. Usually you see friends of the same age but there are occasional mix-ins. Having things in common and enjoying the simple times are huge staples in good friendships. Also, going to lunch, hunting, and intriguing conversations are all perks to having older friends.
Junior Kysen Hebdon is best friends with senior Phoenix Merritt. "Some perks of being friends with Phoenix is that it is nice to have friends that are in different groups. The bad thing is that he's all wifed-up now, so we don't hang out as much, and he's leaving for college in the fall. My favorite memory is going duck hunting together," said Hebdon.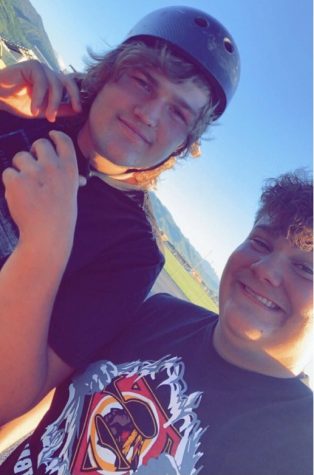 Phoenix Merritt loves having things in common with his younger friend. "I love that Kysen and I have so much in common. My favorite memory is when we go duck hunting together," said Merrritt.
Another dynamic duo is sophomore Cameron Erickson and senior McKayla Brog. "I love that Cam diffuses tension between me and McKenna, and how she can make everyone laugh. My favorite memory is just the simple times when we go to lunch or get a Pop Shop after practice," said Brog.
The simple times together is what Erickson cherishes most. "My favorite thing about our friendship is how we can just talk and have lots of fun. My favorite memory is when we sit together on the bus trips," stated Erickson.
Friend groups tend to consist of students of the same grade. However, on occasion there will be students who break the status quo.