Wrestling Takes Toughness to Triumph
Any casual fan of wrestling knows the sport is both mentally and physically tough. Wrestlers must condition constantly to keep in shape, miss meals to make weight, and wrestle through the pain of injuries.
Winston Green suffered a head injury in a recent match. "I got thrown onto my head," said Green. He had to enter concussion protocol for 5 days after showing improvement that only came after not competing for around a month. "It was pretty bad. I couldn't see out of my right eye for a couple of hours. It kinda made me sick," said Green.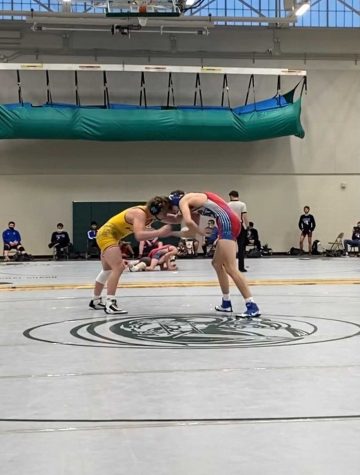 Harrison Hoopes developed an infected bursa in his knee that eventually turned into staph from hitting it hard on the concrete. Hoopes is back wrestling and feels normal again. "It has recovered all the way except there is still a little scab," said Hoopes.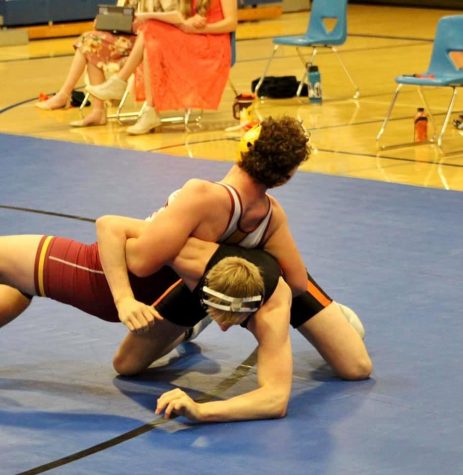 Taggart Heward has been having a "pretty good" season so far. He has enjoyed spending time with his teammates on the weekends but not the conditioning that leads up to the tournaments. He thinks they do plenty of work but "if you ask Coach Clark, then not near enough," said Heward.
Wrestling takes toughness and hard work, sometimes while injured head to your toe, but pushing through the pain and injuries makes the results even more sweet.