Snowmobiling Conditions Continue to Improve, Bring out Riders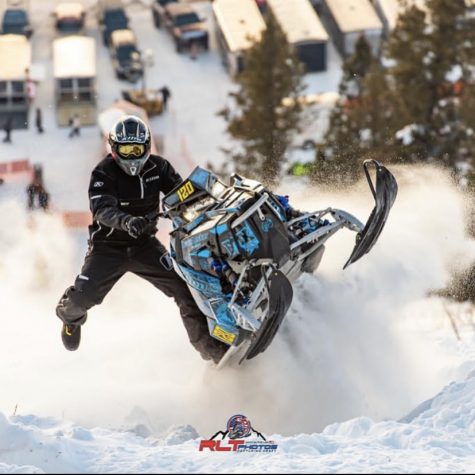 More and more snow has brought many people out to the mountains to ride their snowmobiles. Many kids enjoy getting outside and riding on their free time.
"I love being able to take my snowmobile out. It sucked that we weren't getting a lot of snow in the beginning. It is always fun to go ride with my friends. We always have some of the best times finding good snow to ride in," said senior Stoker Neuenschwander.
A few big storms have come through this winter and made for high avalanche danger around Star Valley. This makes it unsafe to go in many places that people like to ride.
"I love to go riding, and it does suck that the avalanche danger has been so high because some of the places my friends and I like to go ride have been sketchy to go ride in, so we have to change up our plans,"  said senior JJ Hunsaker"
Hopefully more snow this winter will bring out a lot more riders, some who prepare for their races and some who just like to go out to ride for fun with friends and family. The sport makes snowmobiling a great time for kids.