Braves Set Sights on First Ever 4A State Title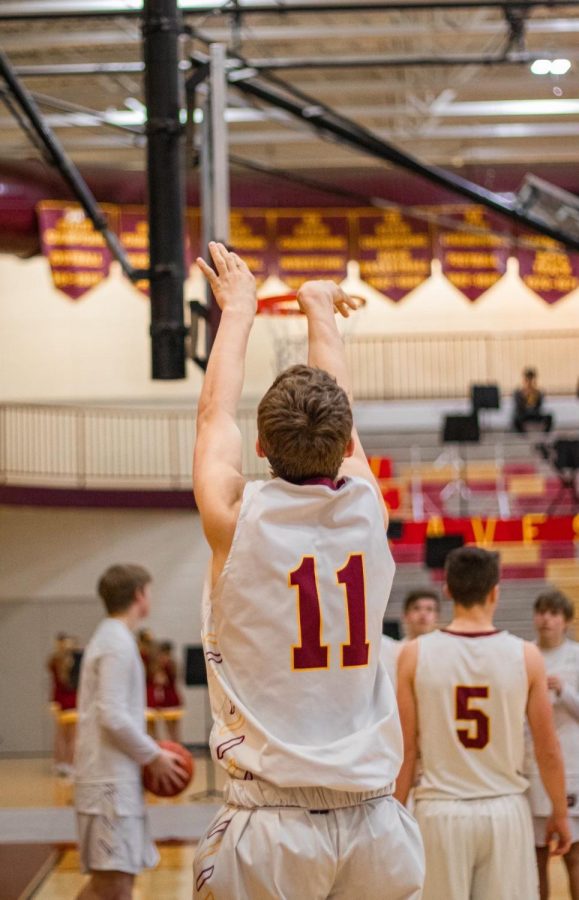 By reaching the half-way mark of school and winter sports, fans can reflect on the boys basketball season, how it started and the goals of coaches and players for the month ahead of them.
The boys had a rough start with a loosing record, but over Christmas break they picked up their first win against Sky Line, an Idaho team they played in the Idaho Falls tournament on Dec 30th. "We've been close in every game loosing by 2 or 3 points and just missing free throws and turning the all over too much," said Coach Kabonic.
Kabonic and his team hope to continue to improve in the weeks ahead. "If we cut down on the mental mistake,s we will be a great team and have a chance for a state title" said Kabonic.  In the upcoming month, boys teams will be preparing for regionals and state and will start playing more teams in their conference.
The end goal of going to state is pretty common amongst all five starters, but it's going to be a challenge; however, with their confidence, anything can happen. "We're starting to play better as a team," said senior Brant Nelson.
Although they have only managed one win, that won't stop the senior leaders, as this gritty bunch try their hardest o win the first ever star Valley 4A state title. That's not the only record on the mind of Captain Chaos Kolter Merritt. According to SVI sports columnist Dahl Erickson and Coach Kabonic, Merritt is the first Star Valley player with a recorded triple double,  a huge thing for this senior. As the season continues almost to its end,  the Brave Nation will prevail and watch their boys basketball team continue to fight and hopefully reach their end0-of -ear goal by winning a state title.