Indoor Track Ready for New Season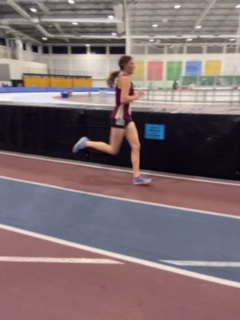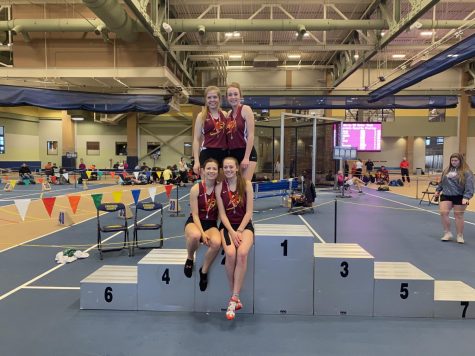 Indoor track athletes are looking forward to the 2021 track season with meets are already planned for the new yea. Coaches and athletes alike are excited to see what this season will look like.
"I'm most excited for the season because I will get to be with the team again, and I'm excited to continue to get faster!" said sophomore Kaia Barkdull.
In order to achieve their goals many of the athletes started running well before the season started in January. "I'm excited to grow with my teammates and have a party! I'm also really excited to run some personal records and hopefully get 5:45 in the mile," said junior Emmalee Haile.
These athletes have been practicing after school and on the weekends since November in order to  prepare for this season.
"For practice we've been doing lots of speed work mixed with endurance training. Lots of intervals, power runs, tempo runs, and hills," said Hale. Her favorite workouts are long runs on the weekends. "The long runs are always really fun with the team."
Practices will start the first day after Christmas break and participants are always welcome. Coach Draney is hopeful for a full season and that no one will get quarantined, so all athletes interested are highly encouraged to show up with masks on!