Monster Mask Latest in Face Fashion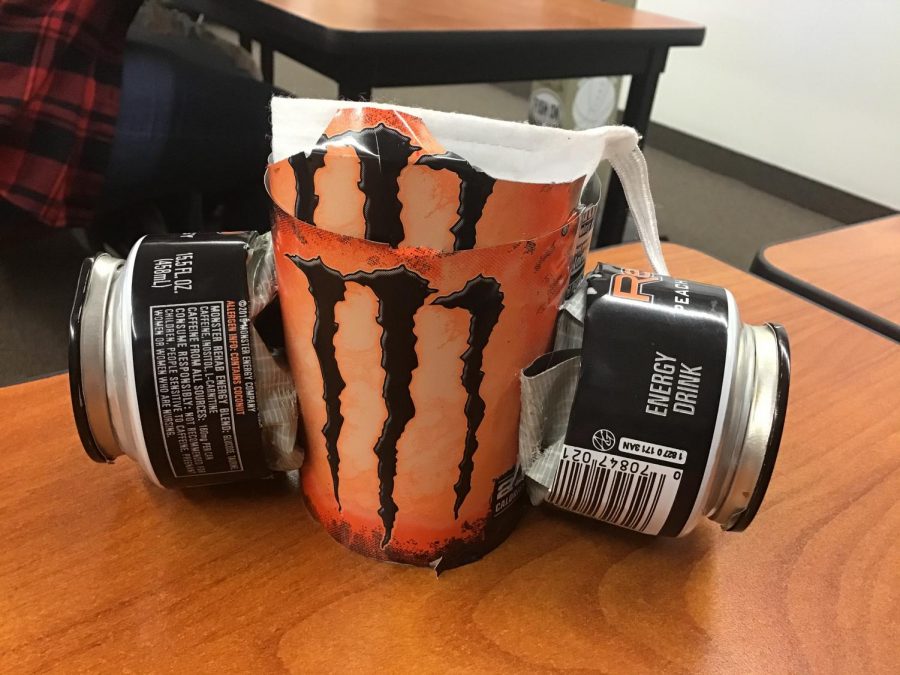 The once rare sight of a face mask has become common in the halls and classrooms, but amongst these common accouterments, some mask stand out more than others. One such creation, the Monster Mask, has become a popular way to mask up.
"It cost about 20 dollars to make these masks, and I'm willing to make a few for students if you would like them," said mask maker Molly Doss. She will even further cut the cost if someone desiring one provide the supplies.
Doss explain that making the Monster Mask is a little dangerous due to trying to cut sharp metal and bend it form." Tik Tok is where I first saw these being made, and it gave me the idea to try it. After all, my friends drink them all the time ,so it was easy to get cans to make it."
It takes Doss an hour per mask, and she has only made a few so far, but she enjoys making them. "It always gives me something to do when I'm bored at home, but my dog ate the first one."
Students wanting a monstrous mask look can contact Doss for one of her creations.