Injuries Already Mounting for Wrestlers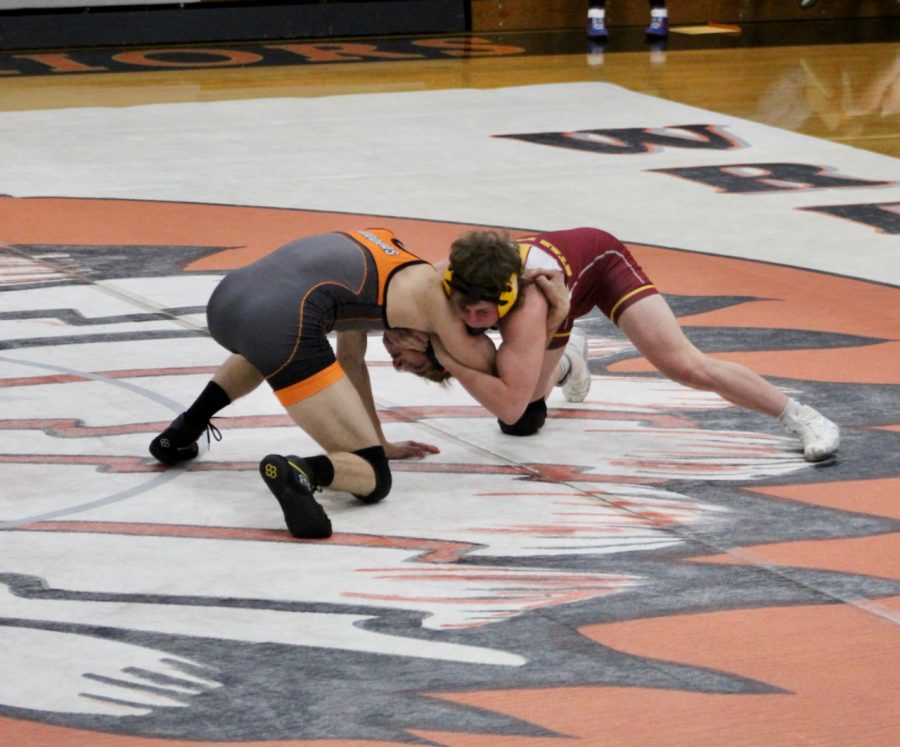 Winter sports are just getting kicked off and after the first two weekends of wrestling meets some wrestlers have already been injured. Three varsity wrestlers have already experienced obstacles early on in their season.
Senior Brayden Andrews has a sprained ankle that is keeping him from competing. Andrews sprinted his ankle while at the Worland Duels on Dec 19. He injured the ankle trying to stand and escape. "The kid I was wrestling went back to heel trap me and bring me back to the mat, but my leg was under him so he landed on it." Andrews heard a pop and though he had broken his ankle. It ended up being a mild sprain. Regardless, the injury kept Andrews off the mat for the next week.
Junior Winston Green suffered a concussion on the first weekend he got to wrestle during the Braves Brawl making it impossible for him to wrestle the following weekend. "I got thrown onto my head and hit my head on the mat. I got knocked out. I couldn't see anything out of my right eye for, like,  two hours,"  said Green  who had to go through the concussion protocol but was cleared to wrestle again on the December 20th.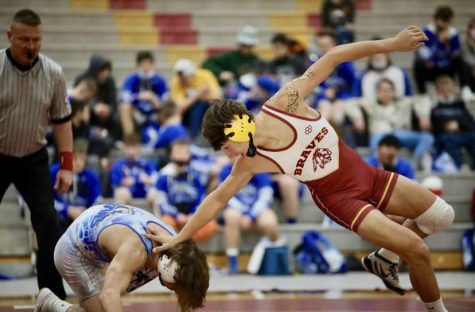 Junior Kaleb Fila also has been hurt. His injury happened the weekend following Green's concussion at the Rock Springs Duel on Dec 15 that took place here at the high school. In the middle of his match he got a tooth knocked loose. "I was hitting an ankle pick, and when he came down he flew his elbow back and knocked my tooth far back in my mouth," said Fila.  Consequently, he had to forfeit his match and rush to the dentist. Fila is still upset because he was winning that match and did not intend on loosing due to a loose tooth. Fila is back on the mat wrestling but will have to continue his season being more aware of flying elbows .
With two of these three varsity wrestlers back on the mat and the third ready to join them soon, the Braves will look to be at full strength going in to the new year.