Students Collect Money, Spread Christmas Joy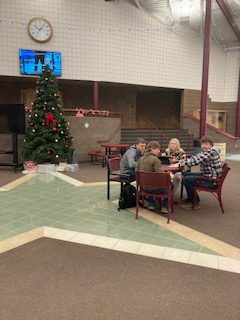 Twelve Days of Christmas is an activity that has been going on through the month of December to help students get into the Christmas Spirit. Every day a different activity provided a little reward for the winner. On December 10th, "Donate a Dollar Day",  students brought a dollar, or more, to their homeroom teachers. If the class collected more than 15 dollars as a whole, they got out of homeroom the following Monday.
This money went to students to provide a more enjoyable Christmas. After collecting all the money from homeroom teachers, the SBO's went and bought presents for 5 students. Some of these gifts included Amazon gifts cards, hats, gloves, and coats.
"It made me really happy" said student body vice president Hailey Cram. "It made me realize that when kids have an opportunity to give and help others, they will participate in any way they can."
All together, students donated $700 dollars for the charitable effort. Happy with this amount, sbo's were able to buy a lot of gifts for students in need. "I think it was very successful," said SBO President Emily Strasburg. "I'm glad we were able to do that for students in need."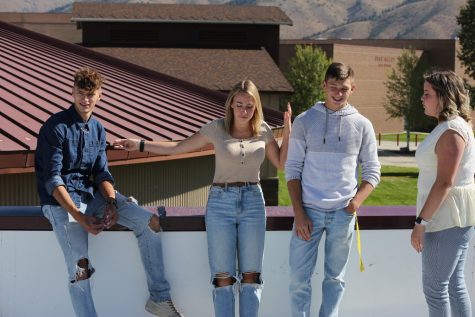 The administration was impressed with the SBO's and their idea to put on this fundraiser. "I thought it was really cool," said Principal Jason Horsley. "It's super awesome to see our student body officers helping other students in the school that are in need.
Counselor Josh Frazier also appreciated the idea. "Anytime students give of themselves for other people is a great thing. Service is good for the soul." said Frazier.
A little but of service can go a long way and have a big impact. The SBO's put a lot of work into activities and ideas to make sure the school is a better place, not just at Christmas, but all school year long.