Majority of Teachers Want Students to Mask Up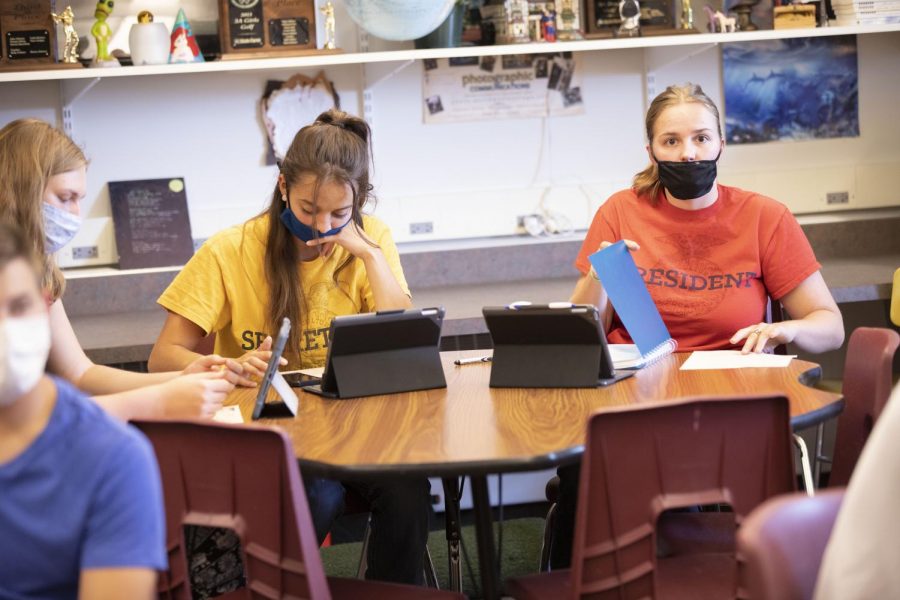 The majority of teachers at the high school don't feel safe from COVID-19 and would like administration to enforce mask wearing for students. This according to a survey the district  teachers association recently conducted.
Amongst other questions, teachers were asked if they felt safe with students in our school and whether  students should be mandated to wear masks.
The question, "Do you believe that students should be mandated to wear masks while at school to help protect teachers and other students?" resulted in  65% of high school teachers saying yes.
To the question "On a scale of 1-5 how safe and protected do you feel with regards to Covid-19 while performing your responsibilities as a teacher?" 58% of high school teachers felt the district could be doing more to make them feel safe and comfortable at work with regards to COVID-19.
Despite school administration sending a clear and oft-repeated message to students in the high school that mask wearing is expected, many students still do not wear masks in the halls or classrooms.
"The people we talk to in school we also hang out with outside of school. We don't wear a mask outside of school, so why wear one in school?" said Page Nield and Sophia Steglich.
Mask mandates have been and continue to be a controversial issue around the community, state, and country.