Star Valley High Ski Bums Loving New Snow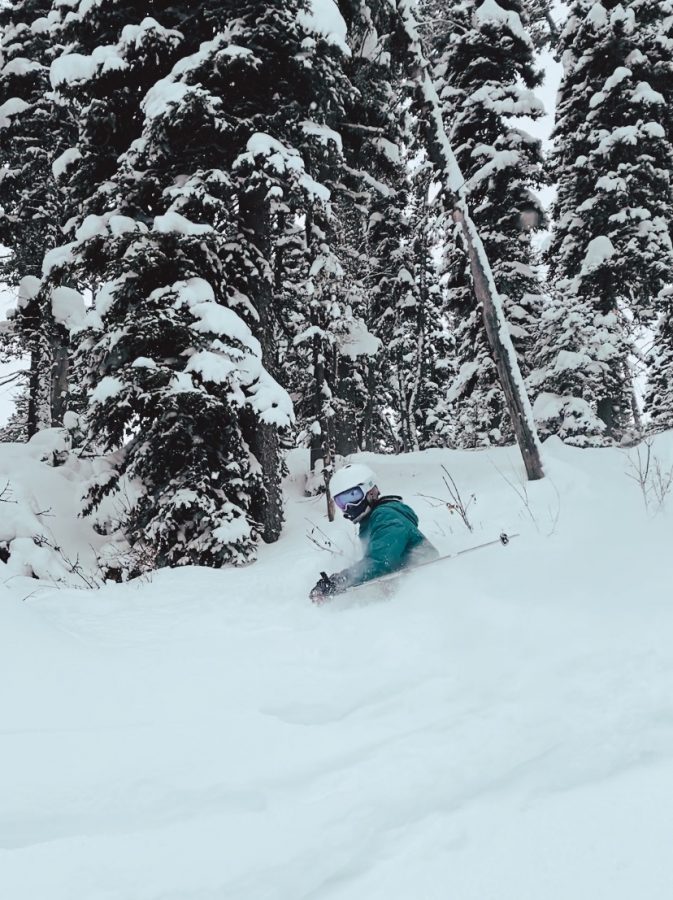 According to Wikipedia, "Skiing is a means of transport using skis to glide on snow. Variations of purpose include basic transport, a recreational activity, or a competitive winter sport."
People frequently caught doing this activity are referred to as Ski Bums. Lucky for us, we have a few in our very own high school who can tell us all about their fun hobby.
Well-known skier Winston Green has been skiing for 9 years now. During the summer he loves to skateboard, but when he cannot skateboard due to the amount of snow on the ground, he turns to skiing. It's pretty simple with Green. "I like to ski," he said. Green enjoys skiing with friends like Greg Brown at places like the Village in Jackson. However, he skis whenever and wherever he can.  "I like to go build ski jumps with 'Big Ryke' [Ryker White] sometimes." When not skiing in Jackson, Green will take close friend White and go build a jump for them to hit.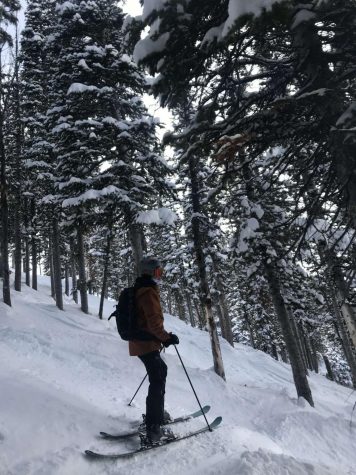 Emily Strasburg also enjoys skiing at Jackson Hole. Strasburg used to go skiing with her best friends Claire Green and Kate Linford, but they haven't been around to hit the slopes with since going off to college. She now skis with friends from Jackson and  Green.  A memorable time she had skiing in Jackson was her first time skiing Corbett's Couloir when she was 12. "Meredith June and Wild Bill are two of the local pros in Jackson. They saw me drop into Corbett's and came up afterwards to congratulate me, and then we skied the rest of the day together." Strasburg has been skiing all of her life; her dad had her on a leash with skis at age two.
Skiing, like many great things, does not come cheaply. Living like a real ski bum costs about $1,100 a season, his includes gear and season pass, not travel expenses or food.
Wyoming is a great place to live if you enjoy the snow. But due to the lack of proximal ski resorts, our school only has a few people who frequently visit the slopes. Involvement in athletics and extracurricular activities also cuts down on the numbers of people who ski, and for some, the cost is too high for only a weekend on the skis, but those who love it consider it time and money well-spent.